For many riders, cycling gloves are as essential as a good pair of shoes with which to take full advantage of the power of their legs, or a jersey that keeps them cool, but if you are one of those who are not interested in clothing for cycling, there are other compelling reasons to wear them while riding your bike.
What are cycling gloves for?
The reasons for wearing gloves include a better grip and control of the handlebar (handlebar) , additional cushioning thanks to models with padded inserts made of gel or other materials that, absorb vibrations from the road, and in the event of a fall or collision, will prevent skin your hands.
In addition to being an essential garment that will provide you comfort for hours and hours of healthy pedaling, cycling gloves will free you from annoying – and in certain dangerous cases – sweaty palms, they will help you reduce numbness in your hands, they will provide you with the first defense against falls and shocks, and they are even a good -absorbent- for that runny nose that attacks us especially on cold routes or when you start your training.
There are many good reasons to wear gloves when riding a bike.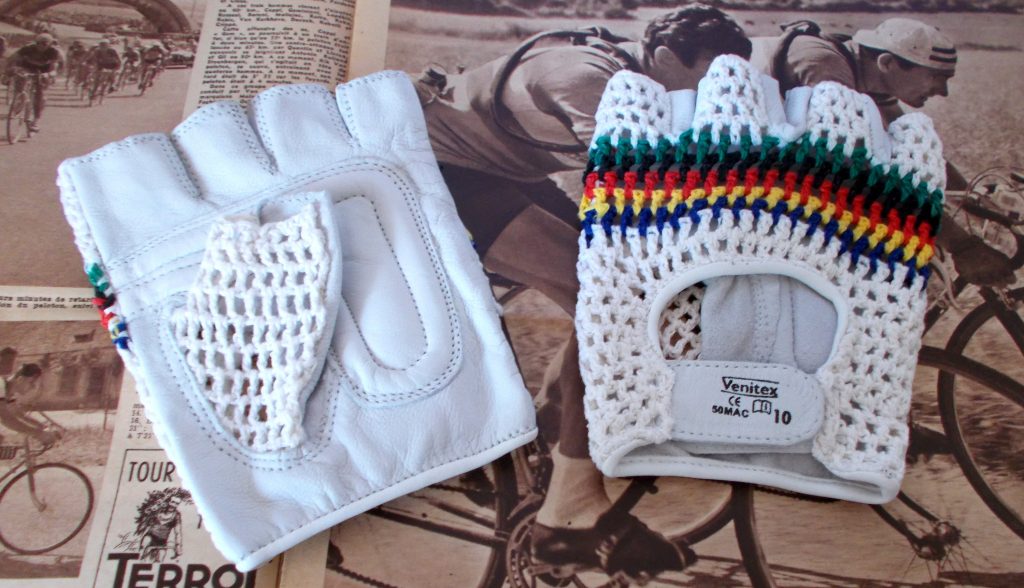 Different gloves for different cyclists
To a greater or lesser extent, all cycling gloves are designed and manufactured taking into account perspiration, absorption, protection, waterproofing, grip, and the temperature in which they are used.
So the clearest differences between one type of cycling gloves and the other will be based on the type of cycling you practice, and the weather conditions in which you pedal.
However, we can place them in three large groups:
Gloves for summer or hot temperatures
Light gloves
Gloves for winter
In such a way, gloves that are suitable for MTB are not suitable for road cycling, as the characteristics of some will not be necessary for others.
Therefore, in the same way, gloves for use in winter are manufactured optimizing their functions to save heat and resist the elements, gloves for summer, in addition to having a design with short fingers, will be lighter and manufactured with greater material suitable for perspiration.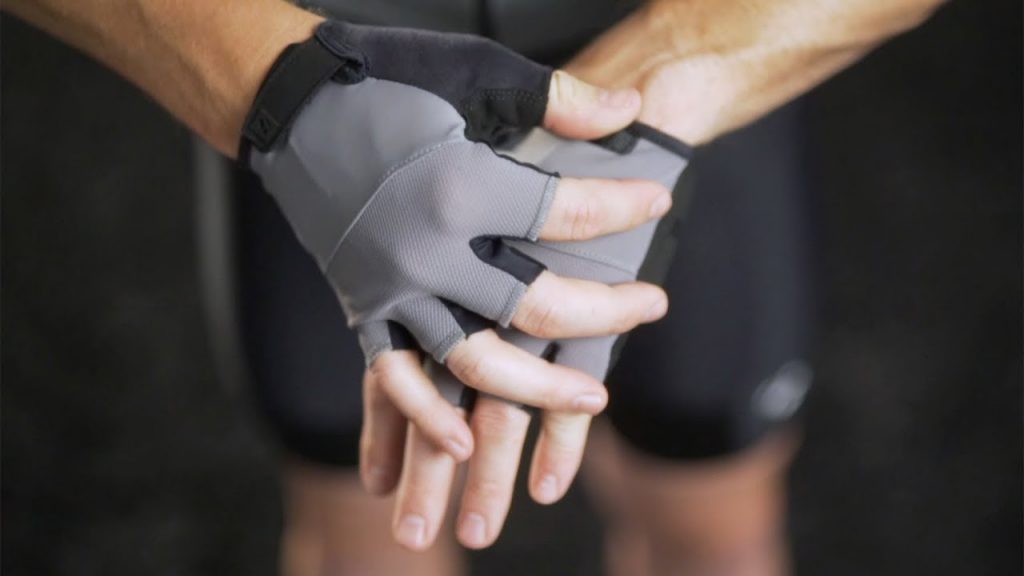 Factors that vary from one pair of gloves to another
Protection
Depending on the make and models, different gloves will offer different levels of protection, thus, summer cycling gloves and road gloves can protect the palms in the event of a fall, while many gloves designed for finger MTB complete, they will have additional reinforcement or even rigid panels that will protect the entire hand and not just the palm, as is the case with road bikes.
Breathability
It is responsible for providing the fabric from which the gloves are made to allow water vapor to escape. Breathable fabrics keep your skin dry and at an optimal temperature.
Grip
In most cycling gloves, reinforcements are implemented in the palm area that can be made of leather or synthetic fibers to substantially improve the grip of your hands on the handlebars, while some other designs have additional silicone finials in the areas. they will have more contact with the brake levers and gearshift.
Water resistance or waterproof
Some models are made with sections of waterproof fabric that help keep your hands dry in rainy weather. However, this can affect the breathability of the fabric, so they are not recommended for all climates.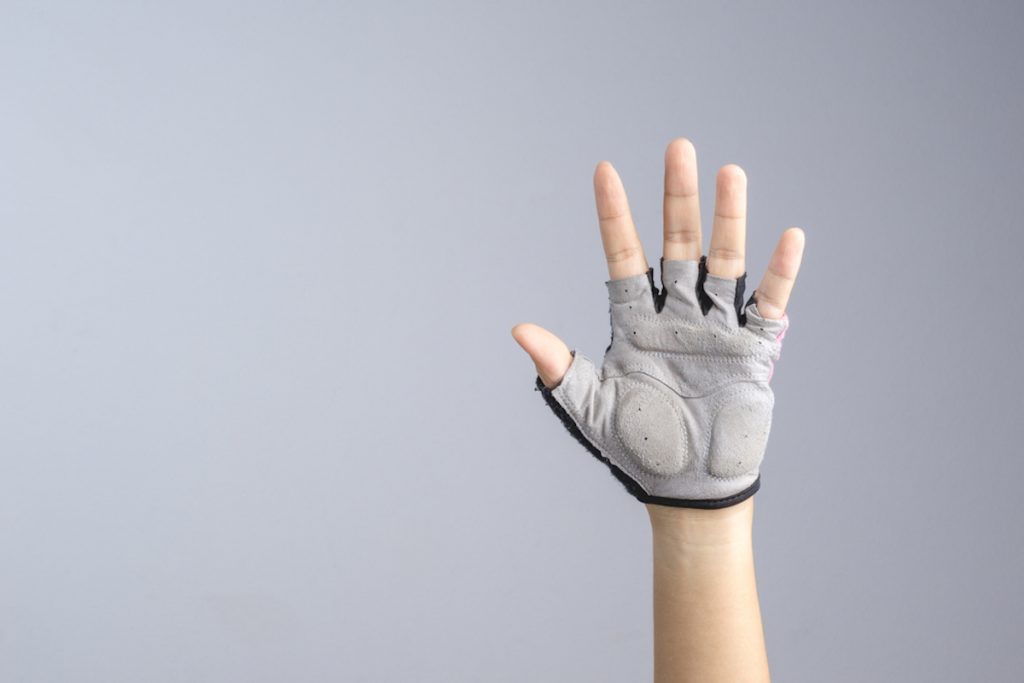 Temperature
While all gloves provide an extra degree of warmth to your hands, winter cycling gloves are designed with maximum insulation to keep your fingers warm when temperatures drop.
However, these levels of insulation are not suitable for hot weather, in addition to being heavier and presenting some restriction to maneuver in other types of weather conditions other than cold.
With full fingers or short fingers
The difference between these models lies more in protection, as both have models that are suitable for hot climates. But, having as differences that the gloves with short fingers, although they protect the palms in cases of falls, offer greater support and a safer handling, on the other hand, the gloves with full fingers have larger reinforced areas and of course in the fingers for the most daring rider.

With touch function
To fulfill their functions, the screens of smartphones are covered with electrodes. When a conductive material like human skin comes into contact with them, it completes the circuit, making them work, which is registered when you touch or slide your finger on the screen.
Reason why these types of gloves are made in part of the finger or in its entirety with a fabric that simulates the properties of the skin, generally this type of coating comes in at least three fingers to be able to use your smartphone without need that you take them off.
Parts of a cycling glove
Although there are many and very varied designs of gloves for cycling, they are all made of different pieces that together constitute the glove as a whole, and these are:
Top (Uppers) – This is the back of the glove.
The material in this piece of the glove is generally thinner than in the palm, as it needs to offer elasticity so that you can comfortably close your hand when holding the handlebar, but it is thick enough to provide additional protection against the wind. and the weather.
The fiber used here can have a waterproof covering fabric, and in the case of winter or rain gloves it can be thicker.
Palma (Palm, for its name in English): cycling gloves generally have the palms made of a thicker material, which can be leather or synthetic leather to firmly hold the handlebars, some models have padded reinforcements and some do not, but most feature them to provide added protection in the event of a fall.
Fingers (Full-finger): full-finger gloves are those that cover the entire finger, while gloves without fingers or short fingers are often described only as "gloves" or "mitts".
The former offer greater warmth and protection for pedaling in winter or for riding on trails, gravel, or any type of road that is more intricate.
Fingerless or short finger gloves are a popular summer option among riders who still want the grip and palm protection of a glove.
Wrist adjustment or cuffs (Cuffs, for its name in English) this is the part of the glove that surrounds your wrist and that is generally adjustable, it can be with velcro, elastic and even press buttons, but the material that is most used today to do the adjustment function is the velcro on a tab.
This should be comfortable and snug, but avoid being too tight so that it does not restrict circulation or, if it fits too loosely, the glove will not feel well adjusted, which can become uncomfortable.
The adjustment of the wrist or cuffs, should be ideally adjustable, and the most recommended for its functionality is that it be by means of a velcro closure.
Types of gloves for cyclists
Winter cycling gloves
They are designed to keep your hands warm and dry in cold climates, and are a must have in extreme cold climates.
Its manufacture includes designs that respond to different degrees of protection against cold, responding to the need for more or less coating depending on the intensity of the cold in which you will use them.
The most common version is the one that is made with neoprene, and they are generally made with a variety of layers of which it is a micro porous membrane, designed to keep water and cold away, but allowing your hands to breathe.

Read the care content label on the inside of your garment for specific instructions; use simple detergents with no additives.
Our most popular cool weather cycling glove retains its great fit, protection, and comfort while adding new styling, more features and 1:1 Gel padding.
Gear designed and constructed to fit perfectly to the body in motion. The perfect balance of anatomic fit, performance engineered materials and the personal interface between athlete and gear.
Our 4 core fabric technologies (Transfer, Barrier, Thermal and Softshell ) create a system that works to help you maintain the perfect temperature for the weather conditions and activity range day in and day out
Pearl Izumi product is built to last the lifetime of the garment, and this is how long we will stand behind it. Product purchased from an authorized dealer or retailer is fully warranted to the original owner against defects in materials and workmanship
* As an Amazon Associate I earn from qualifying purchases.
Summer cycling gloves
Classic summer gloves include a palm pad and leather-covered back, while more modern versions can use leather or other synthetic materials in this area, backed by a lightweight yet breathable material that wicks moisture with in order to increase comfort and at the same time maintain freshness.
The velcro or elastic closure is largely a matter of rider preference, while another common feature is a towel or microfiber towel on the back of the glove to wipe away sweat or other body fluids.
SUPER FIT ENGINEERING. Super Fit Engineering is a proprietary process that guides the fit, design and patterning of every Giro glove for maximum comfort and performance. By carefully tailoring the palm, fingers and padding zones to match the shape and size of the hand, SFE reduces bunching and discomfort while enhancing grip, bar feel and the effectiveness of the padding. And with as many as six sizes available per model, almost any rider can great pair of gloves to match their needs.
THREE-PIECE PALM CONSTRUCTION. Our unique 3-piece palm construction tailors the fit of our gloves to reduce bunching and allows your hand to move naturally for enhanced control that doesn't compromise bar feel. By designing each part of the palm to mimic a hands features and articulation, Giro gloves increase grip and provide a superior level of protection for the entire hand.
* As an Amazon Associate I earn from qualifying purchases.
Cycling gloves with fingers or full finger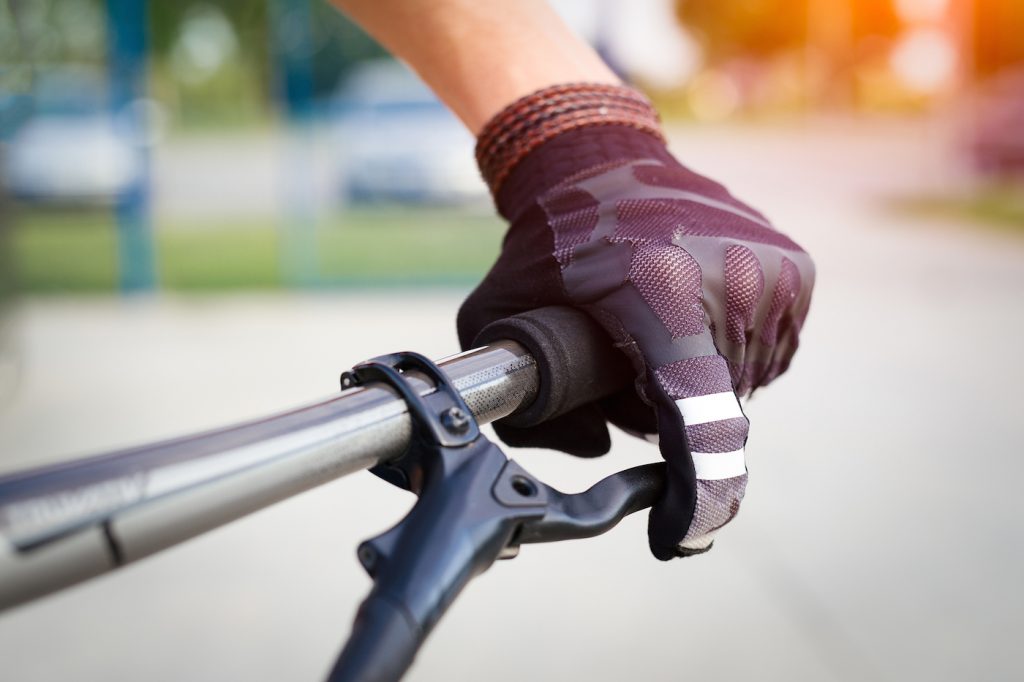 These types of gloves are generally manufactured to function properly in hot weather conditions. It is mountain bikers or those cyclists who like more daring routes who prefer this type of gloves, since their design encourages complete protection of the finger, giving an extra to rid the hands of thorns or wild vegetation typical of the trails. to be suitable for the fall and less extreme winters.
They are characterized by having silicone finials in the area of ​​the fingers to have better control of the brake lever and the changes.
Many riders, both on and off-road, find a pair of these gloves to be a more comprehensive option, lightweight and flexible enough to keep them cool and comfortable, yet still protected against the elements.
Gloves without fingers or short fingers for cyclists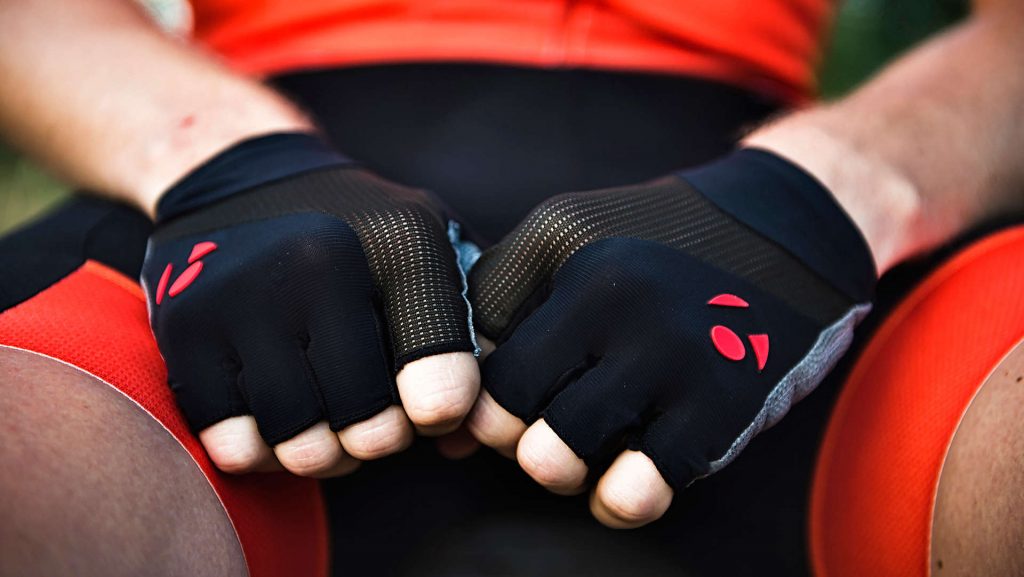 Clearly lighter gloves, and preferred by road and speed cyclists.
They provide a tight grip on the handlebars and enough protection to protect your palms in the event of a fall.
In terms of maneuverability, they are the most suitable, thanks to the freedom they give your hand and are made of materials suitable for perspiration as well as padding in the palm of the hand with its covering in leather or synthetic materials.
REFLECTIVE DESIGN: The reflective parts on the back of the half finger cycling gloves can increase warning effect in the night. The thick pad on the thumb can also increase grip and provide a superior level of protection for the entire hand
SHOCKPROOF: As our most padded half finger bike gloves, the 6mm effective shock-absorbing padding can relieve hand fatigue without sacrificing bar feel on long rides.
BREATHABLE: Made of comfortable Lycra and mesh fabric, the bicycle gloves are breathable to keep your hands dry. With the low-profile tab closure, the tightness of the motorcycle gloves can be adjusted freely.
EASY ON-OFF: The pull-tabs on the finger part help you pull the gloves off without turning them inside out. In addition, the fingerless mountain bike gloves with terry cloth on the thumb help you to easily wipe sweat away.
SIZE: The size is measured by palm width. If you are between sizes or have a thicker palm, please choose a larger size.
* As an Amazon Associate I earn from qualifying purchases.
Gloves according to the cycling discipline
Mountain biking gloves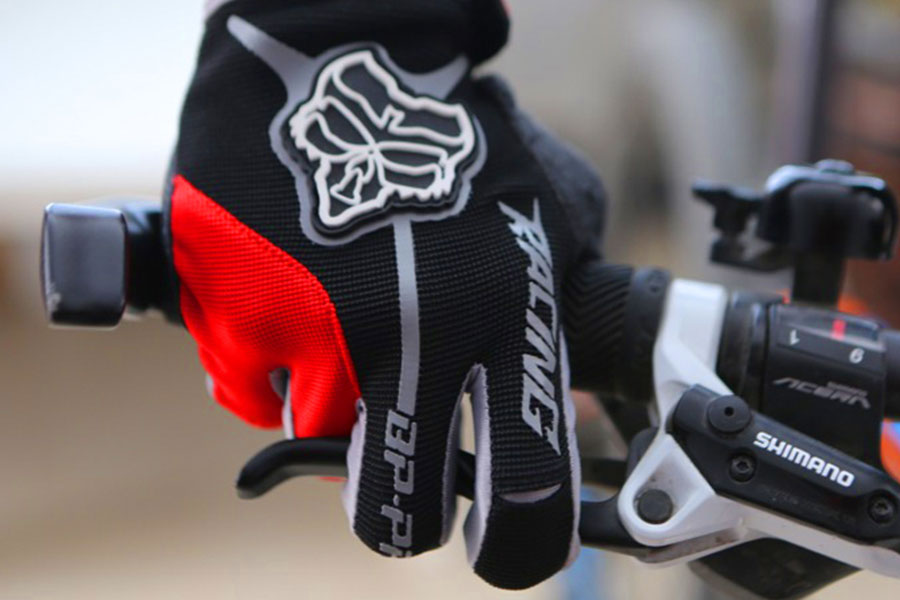 These gloves offer a higher level of impact protection for your hands. Thanks to the use of more resistant materials and shields in certain areas based on molded plastics and even carbon fiber are more effective for the protection of the cyclist.
Road cycling gloves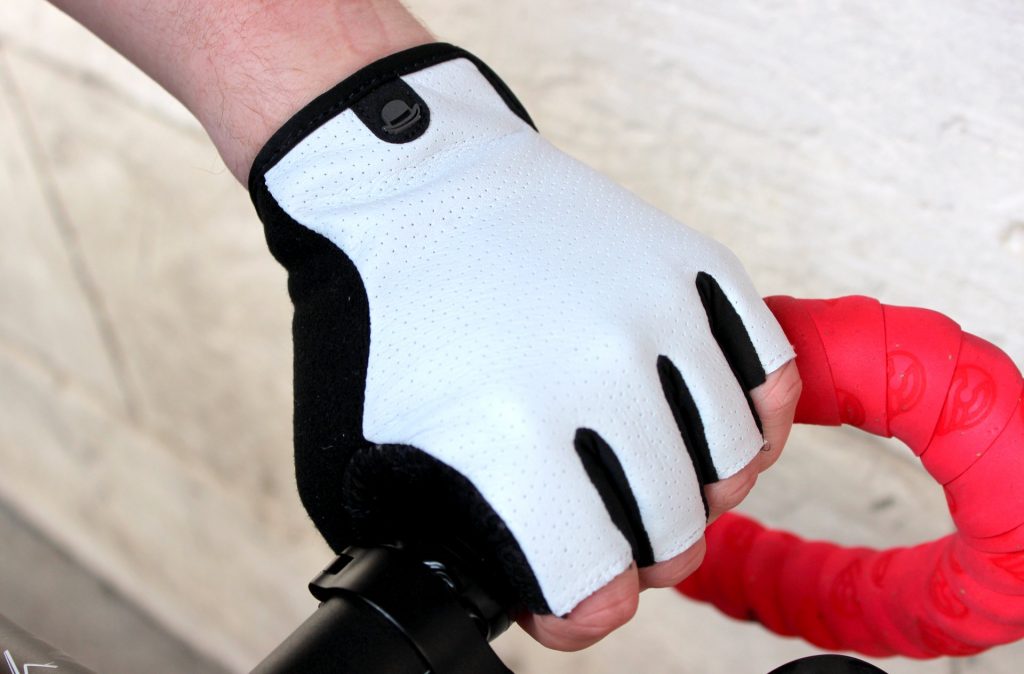 Lovers of the road and agile and fast driving prefer this type of gloves that, generally will be designed without fingers or short fingers, are light, have good grip, absorb moisture very well and have good ventilation, protect the palms from drops through additional padding or ergonomic gel inserts on more expensive models, and is great for long hours in the saddle.
How to choose your cycling gloves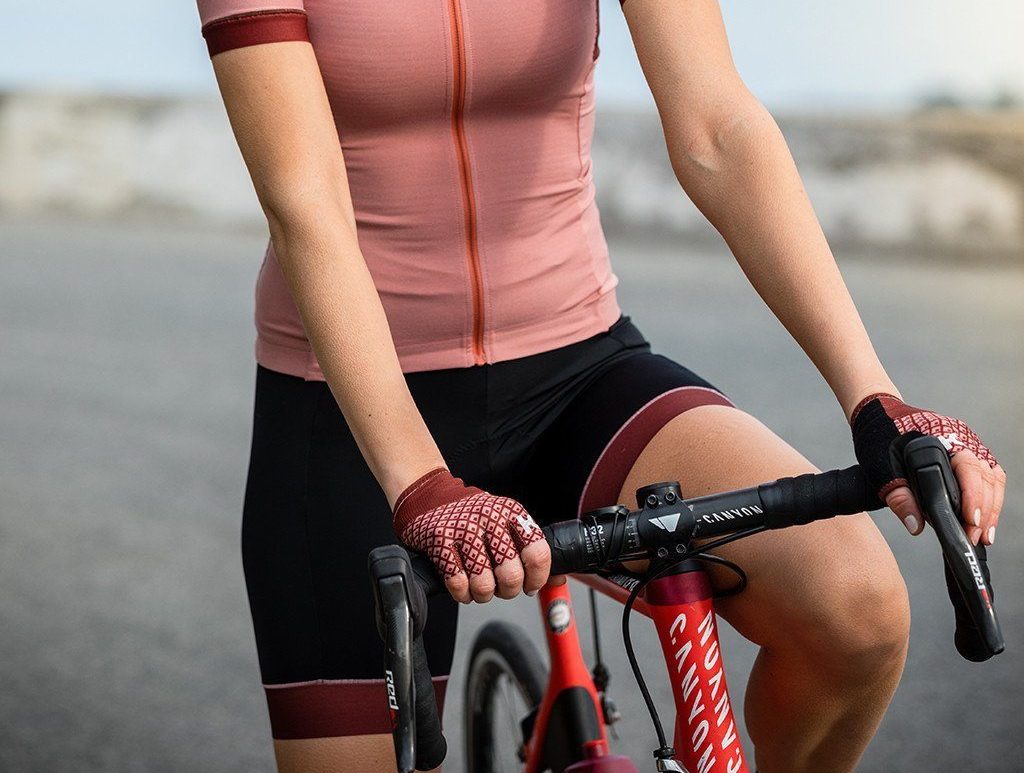 Choosing the right gloves for you will depend on the type of cycling you practice and the weather conditions in which you pedal, but in addition to the advice given here, it will be good if you take into account your priorities according to the type of driving and the level of protection that you are looking for.
Keep in mind that the main factors that designers take into account when making different types of gloves are: breathability, absorption, protection, water resistance, grip and the ease with which they maintain or dissipate heat.