Are you thinking of acquiring a watch with GPS, and want to know what kind of features to look for to obtain the best metrics in a watch for cycling?
We have researched and compared the top 10 smart watches and bracelets, analyzing their features, strengths and weaknesses to help you make an informed decision.
Let's start talking about the best watches and bracelets for cycling.
Best Smartwatches for Cycling of 2020

What to Look For in a Cycling Smart Watch or Bracelet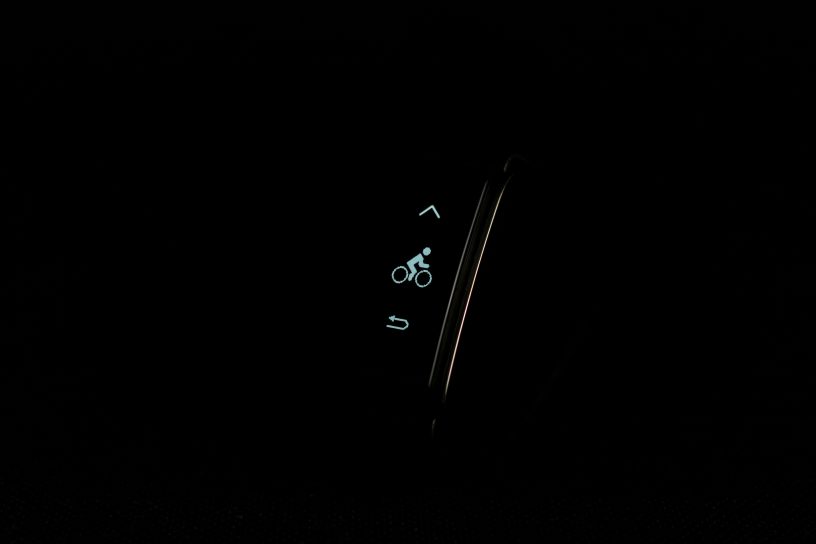 Over the years, smartwatches and smart bracelets have evolved in technology and have become almost as powerful as a cycle computer. And, although we have included some models that are not exclusive for cycling, we have made sure that they all have the best features that make them an excellent option to record your activity on the bike.
It has a geolocation system
The different models of smart watches and bracelets can have integrated GPS; GLONASS (Russian system) or other geolocation services. Some others offer you the option of linking with your smartphone and using its geolocation system to record your activities or even provide you with the alternative of navigation.
Mode for recording cycling activities
Different devices have profiles for different sports. It is important to make sure that it has a profile according to the sport you practice, in this case cycling.
Battery duration
The number of hours or useful days of the battery with which GPS watches or sports wristbands are equipped is conditioned by the technology of the equipment and the different modes of use and their different applications that they have for managing consumption. of energy.
Heart rate monitor
Not everyone may need a device with a heart rate monitor, but it is a good idea to consider it depending on the level of detail with which you want to monitor your physical activity.
Connectivity with other sensors
The different models are equipped with technology for connectivity, the most complete ones will have the ability to connect with different devices through more than one connectivity profile: ANT +; Wifi; Bluetooth, NFC; etc.
Ease of use
This depends on the design and the interface with which they have been manufactured, some are more intuitive than others, with monochrome or color screens, with easy access to their functions, among other factors. But all the model selections here are quite user friendly in their operation. 

Garmin Fenix 6S Pro, Premium Multisport GPS Watch

A smartwatch specialized in cycling, with great connectivity capacity to link with a wide range of devices and accessories for cycling and other sports. Multiple sport profiles, which is ideal for cyclists who have cross-training with other sports. 
An accurate navigation system. Infinity of performance metrics and a large number of sensors: heart rate monitor; barometric altimeter; compass; gyroscope; accelerometer; thermometer. Renewed battery with higher capacity. 
Receive smart notifications on screen; answer texts and reject calls via text (Android only); answer calls (must be paired with your smartphone ). Synchronize your favorite streaming services and listen to music without the need for your phone. LiveTrack : send a link to Facebook, Twitter , email and others to share your activity. 
Turn by Turn Navigation . Roundtrip routes : enter the distance you want to travel and receive suggestions for circular routes to the starting point. Trendline will show you the best local tours. Tracking and security features: send your location to your emergency contacts. Pre-installed maps, and the version sold in Mexico includes topographic maps of the country and thousands of streets. 
Global positioning system: GPS, GLONASS and Galileo
Battery life: smart watch mode: up to 9 days; GPS: up to 25 hours; with GPS and music: up to 6 hours; GPS with max use battery: up to 50 hours; Low power GPS mode: up to 20 days; Power saving watch mode: up to 34 days
Heart rate monitor: on the wrist and VO2 Max.
Connectivity with other sensors: ANT + ; Bluetooth and WiFi
Water resistance: 100m (10 ATM).

POLAR M430 GPS Running Watch

The Polar M430 records your heart rate, distance and altitude, calories expended and hours of sleep. You can schedule specific workouts. It also features Polar Flow : a fitness and training platform available for web and mobile.
Also, you can automatically sync your training data with third-party services, such as Strava or TrainingPeaks .
Global Positioning System: Integrated GPS System
Battery life: up to 8 hours of training with GPS and optical heart rate sensor. Daily training session, continuous recording of heart rate and notifications: 5 days. No training sessions, no notifications, or continuous heart rate recording: 14 days
Heart rate monitor: on the wrist
Connectivity with other sensors: Bluetooth Low Energy with mobile and sensors. Compatible with Polar BLE heart rate sensors.
Water resistance: 30 meters. 

Suunto 5, Lightweight and Compact GPS Sports Watch

Suunto 5 is a compact and modern watch that offers long battery life with smart battery modes, has GPS and numerous multi-sports functions (80 modes to customize) that make it easy to track all your workouts in all your sports and your progress.
Syncs with Endomondo, Strava or TrainingPeaks. In addition to offering wide compatibility with the most used operating systems on the market.
Global positioning system: GPS, GLONASS
Battery life: in clock mode 14 days; monitoring 24/7 and mobile notifications 7 days; with GPS from 20 to 40 hours.
Heart rate monitor: on the wrist. VO2 Max
Connectivity with other sensors: Bluetooth Smart PODs: heart rate; bike; power foot and compatible with Suunto App .
Water resistance: 50 meters.

Garmin Forerunner 235, GPS Running Watch

While it is one of the most used smartwatches by runners around the world, its latest upgrade (FR230) gave it a profile for cycling, making it one of the best value for money sports watches. It is compact and very light and has a series of functions that make it highly valued among the most complete athletes.
Its features include: heart rate monitor, VO2 max calculation (how much oxygen your body can process) or recovery messages between workouts. It works like a fitness bracelet and you can connect it to your Smartphone and receive notifications from your mobile or control its music (Android and iOS). In Connect IQ you can find apps and screen customizations. They have improved their optical sensor ( Elevate ) by doing it under their own manufacture.
Service also offers live tracking Live Track from Garmin Connect via Bluetooth with the mobile app.
Global positioning system: GPS and GLONASS.
Battery life: 2 weeks in watch mode and 16 hours with GPS. This can mean that you will be able to run 2-3 hours a day for a week with the GPS on without draining the battery.
Heart rate monitor: on the wrist and VO2 Max.
Connectivity with other sensors: compatible with sensors for HR, cadence, running power and cycling cadence and speed via ANT + or dual ( ANT + / BT ) (for example Wahoo ). It is not compatible with cycling power sensors. The Forerunner 235 can also act as an external heart rate monitor and transmit your pulse to another device (watch or cycle computer) via ANT + .
Water resistance: 50 meters (5 ATM).

Polar Vantage V – Premium GPS Multisport Watch

Specialized in athletics, swimming and cycling. A watch to enhance your workouts.
With a weight of 66 grams, and function of multisport profiles, the Polar Vantage V is, regardless of the sport you practice, ideal to take with you in all your training sessions.
Plus all fitness and tracking features like: FitSpark training guide, Training Load Pro; Recovery Pro; Polar Flow. You will have the option of importing routes (GPX or TCX), you can make your races and routes more interesting with Strava Live Segments : receive alerts about nearby segments, check performance data in real time during a segment and check the results at the end (available to Strava Premium members ).
You can also synchronize the Vantage V with your smartphone to see notifications. You will receive alerts of incoming calls, messages and smart notifications from social media applications, and you can see them on the screen of the Polar device. Also, during your training you can see who is calling you and decide if you want to answer or continue enjoying the exercise.
Global Positioning System: Integrated GPS, GLONASS
Battery life: up to 40 hours in training mode (GPS and heart rate on the wrist) and up to 7 days in watch mode with continuous heart rate recording.
Heart rate monitor: on the wrist
Connectivity with other sensors: Bluetooth low energy. Custom USB cable for charging and syncing data. In addition to being compatible with all standard BLE heart rate sensors (such as running power and cadence and cycling power, cadence and speed).
Water resistance: 50 meters.

Apple Watch Series 5

Specialized in health, this device is ideal for athletes who love technology
For this device you will need to have an iPhone 6s or later, as it is not completely independent of iPhone. There are two sizes available (40 and 44 mm) and its features include:
Compass, which integrates into GPS and sports applications; barometric altimeter; accelerometer; gyroscope; GymKit, which is a new program for gyms dubbed Apple Watch Connected .
Its intention is to increase the commitment of users who attend these types of sites to exercise, through a series of rewards (only for users in the US). In addition, as is tradition in Apple Watch series 5, all the functions of your iPhone and smart notifications that you can manage from this device. In addition to emergency calls abroad and SOS Emergency.
Global positioning system: model with GPS (GPS, GLONASS, Galileo and QZSS) and model with GPS + cellular.
Battery life: up to 18 hours with basic functions.
Heart rate monitor: on the wrist.
Connectivity with other sensors: LTE and UMTS3 ; GPS + Cellular models (see more information about the available operators); WiFi ; Bluetooth 5.0
Water resistance: 50 meters.
Which smart watch or band is best for you?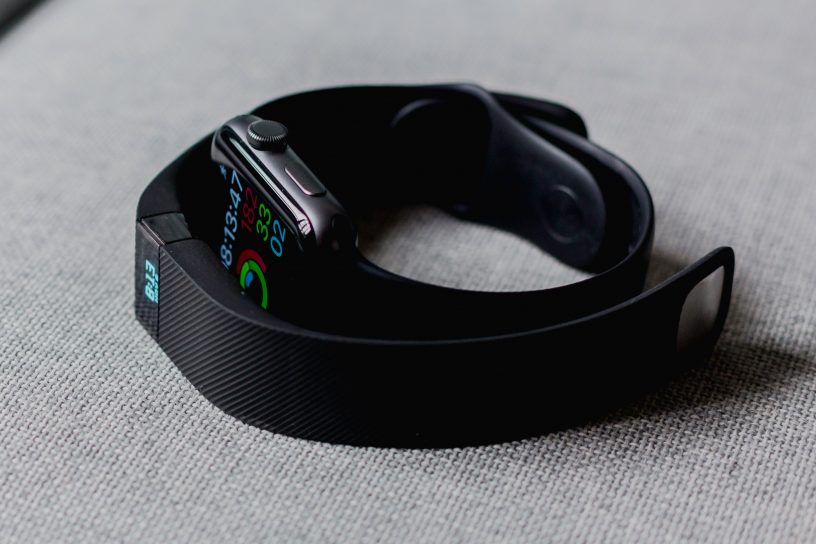 It is necessary to remember that in this analysis, the devices are not specialized in cycling, if you are looking for specialized GPS for cycling we have a list of the best GPS for cycling .
As you have seen, the most sophisticated smart watches are compatible with power meters, have extensive connectivity, long battery life, the ability to share your activity on networks and provide GPS tracking and training data, among many other functions.
However, in this list you can find smart watches and sports bands specialized in sports with which you can satisfy your monitoring, metrics and connectivity needs, as well as an endless number of applications of each of the models that make them suitable for the type of sport you are practicing.
Get the most out of your physical activity regardless of your sporting level and acquire the model that best suits your training plan, tastes and budget.