Wearing a cycling jersey may not be one of your priorities when riding a bike, however, it is important to know that the jersey is a key piece to pedal more efficiently and comfortably.
While riding a bicycle can be done in a cotton shirt or dressed in any garment that you like to wear for that occasion, you should know that there are simple ways to do it in a more practical and comfortable way. And wearing a cycling jersey is one of them.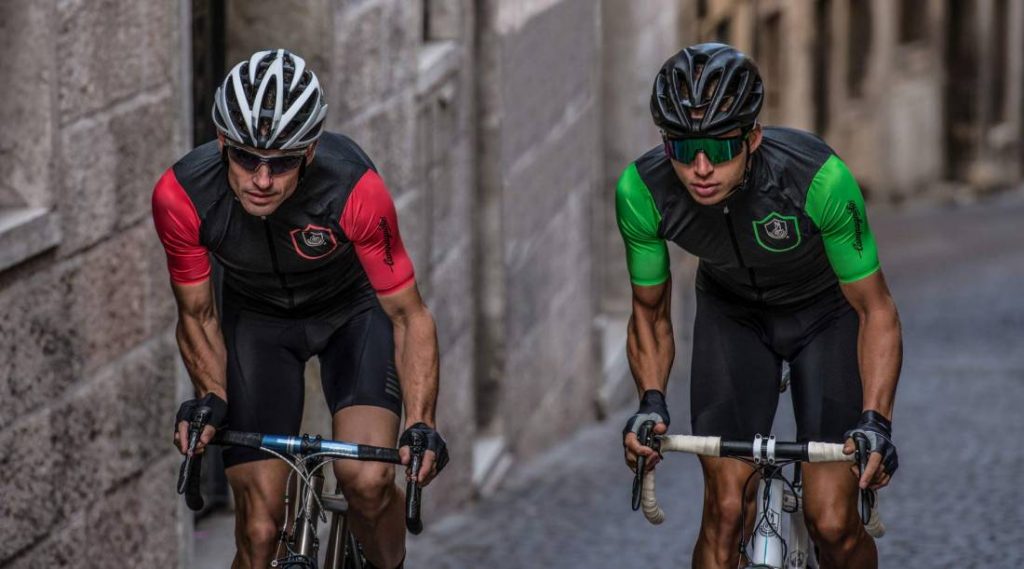 Why do you need a cycling jersey
In general, the use of the cycling jersey allows a gentle friction, guarantees the proper fit to the skin and avoids snagging with any part of the bicycle and even with other cyclists, when riding in peloton.
And if you are looking to improve your performance on the bike, wearing a cycling-friendly jersey will help you achieve this goal, because as you already know, the wind is the enemy of cyclist performance and, surprisingly, few of us consider a jersey The cycling jersey is one of the most effective ways to reduce our bodies resistance to the wind.
Because they are shaped properly to fit your body when you are riding, the cycling jersey has been designed to give you comfort, freedom of movement, avoid wind resistance, keep you cool and covered at the same time without sacrificing functionality and much more. less your comfort, because thanks to its fibers you will stay dry from sweat from the inside out easily.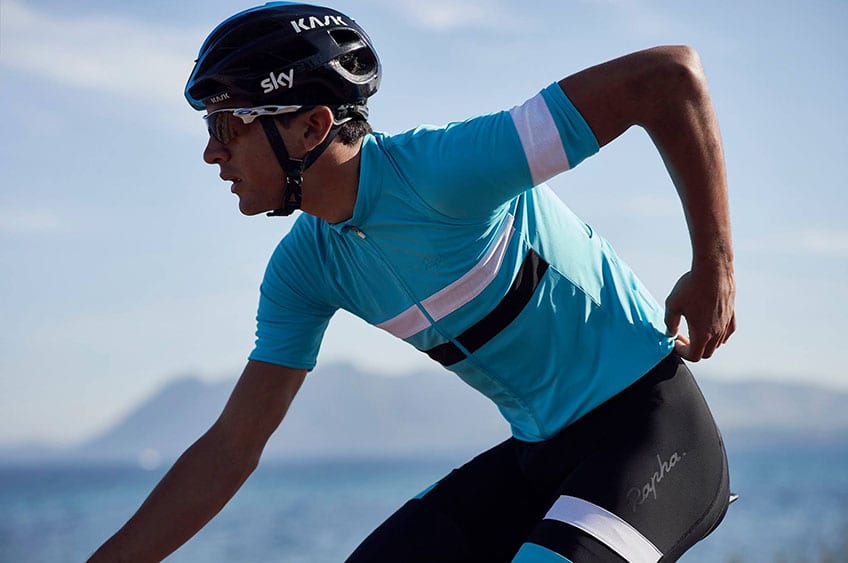 The maillot well as light and depending on their design, even it will help you keep some of your belongings in it, preventing you have to put extra hardware on your bike for that purpose.
Well, if we take into account Rule 31 of Velominati, which establishes that spare cameras or tubes, multiple tools and repair kits must be stored in the pockets of the jerseys – in addition to the occasional snack for the road. So when buying one, make sure your sweater has enough pockets.
This is what you should take into account when purchasing one.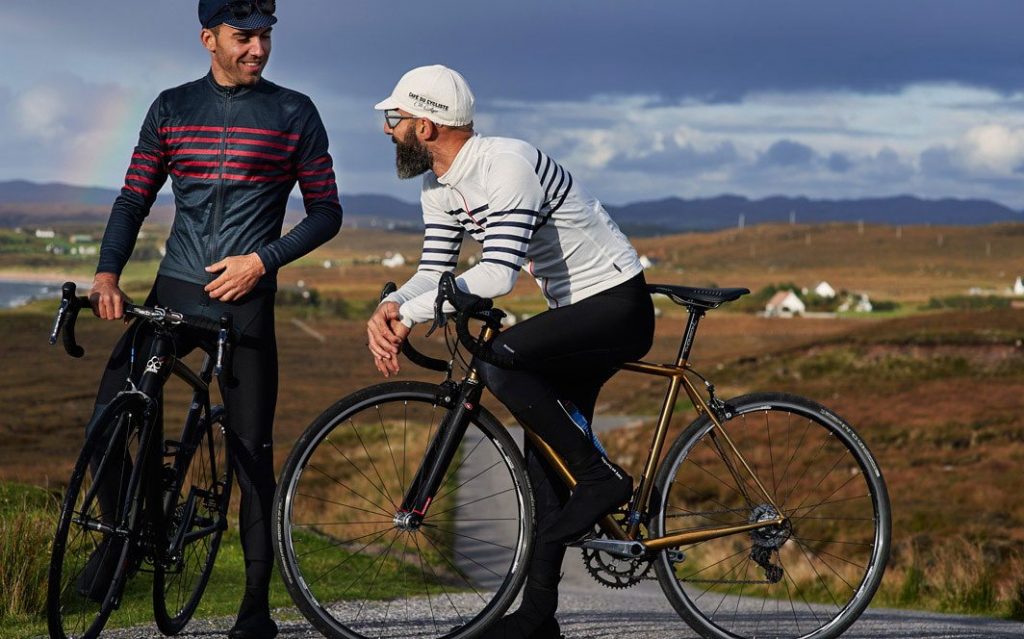 Considerations when looking for a cycling jersey
Like any piece of your cycling equipment, as well as the components of your bicycle, the cycling jersey also needs certain considerations before purchasing it so that it adapts to your personal needs.
Fabrics
The two types of fabrics most used for making the cycling jersey are synthetic and wool, both fabrics are excellent for different reasons.
Synthetic material is cheaper, which is why manufacturers use words like Profila , Windstopper, Thermoflex , among many others, to assure consumers that their proprietary fabrics create better results than their competitors. In practice, they will all protect you from a cold wind, will not overheat your body, and will absorb moisture from your skin with the greatest skill.
Merino wool, although it is more expensive than synthetic fabrics – and you should forget about those multifaceted patterns that illustrate those of synthetic fabric, but that you can change for an unparalleled elegance – has a better performance than synthetic material, as it offers UV protection Natural and, due to the antibacterial lanolin that occurs naturally in this fiber, your garment will not smell as bad as your synthetic jersey, after a day of pedaling long hours in the sun.
Cut
There are two main types of cut for the cycling jersey:
The European or Cut Race style , which is close to the body and is used by runners seeking a better fit to the body and aerodynamics, and the American or Club , with a relaxed fit.
The close-fitting version (Cut Race) provides an aerodynamic advantage and better absorption of perspiration. The relaxed fit (Club) cut can feel cooler as the air circulates between the skin and the textile, plus it can be more comfortable for newcomers to cycling jerseys.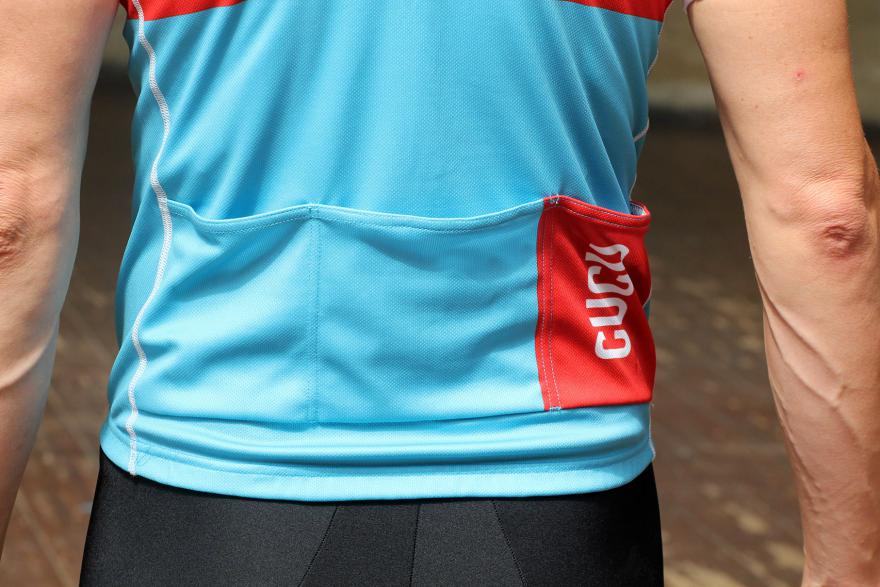 Special features
Generally, in both settings, its design is longer at the back than the front, this is because the position you adopt when pedaling would leave your lower back exposed. There are short-sleeved and long-sleeved; with elastic at the waist and without it; with and without back pockets.
And in the case of the pockets, the mountain biking jersey has zippers on them, unlike the one used by road cyclists, who use elastic, and this is because, in the mountains, the zippers in the pockets will prevent that the large bumps that you will find on the road can cause valuables or tools to bounce, causing them to fall from them and, that the elastic will hardly hold in place.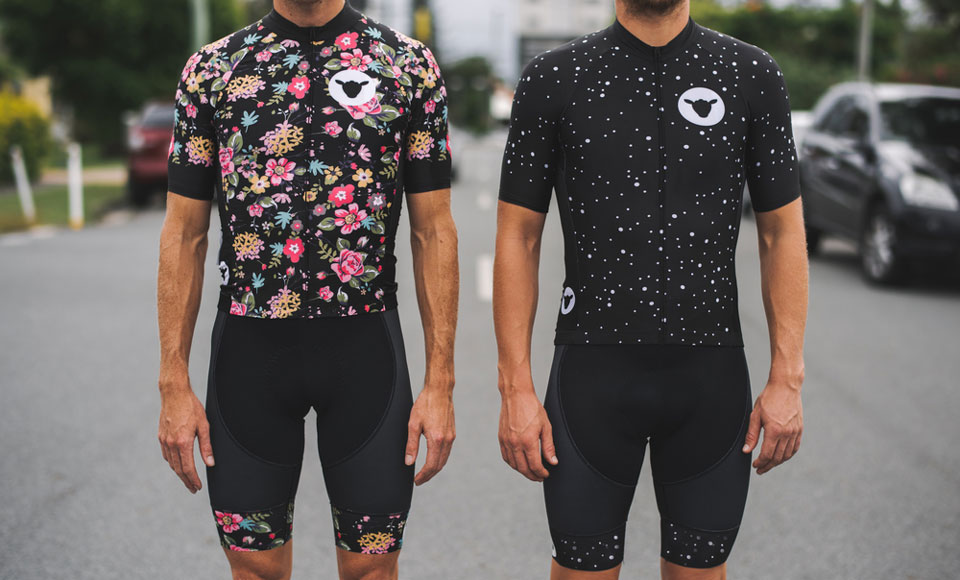 Generally, cycling jerseys are made with a zipper at the front, some designs are full-length and others are medium-length, since the zippers on the garment allow you to adjust the adequate ventilation that your body needs, raising or lowering them to cool off or to cover you from the cold, as the case may be.
The important thing is to make sure that the jersey you select comes with a good quality zipper, as it is extremely annoying to have to fight a zipper lock in the middle of your ride. So the higher quality designs come provided with a piece of material that protects your neck from an accident with the zipper, as well as some have a custom zipper pull.
Terms of use
As for their conditions of use, there really are not many factors that influence, since only the length of the sleeve and the material with which they are made regarding the climate in which you use it intervenes. However, both fabrics, synthetic and natural (wool), are good at wicking sweat away from the skin, and both fabrics help you maintain a constant temperature, which is essential for good performance on the pedals.
Wool stays warm even wet, but it's surprisingly comfortable in hot weather too.
Bad odor bacteria grow much slower in wool than in synthetic fibers, so you can wear a wool sweater several times between washes before it smells bad. That makes wool popular with cyclists who ride daily who don't want to have to wash a ton of jerseys every week.
Synthetic jersey fabrics address the odor problem by coating the polymer-based fibers so that bacteria cannot easily adhere.
But repeated washing gradually removes this coating, so jerseys tend to get more smelly more quickly as they age.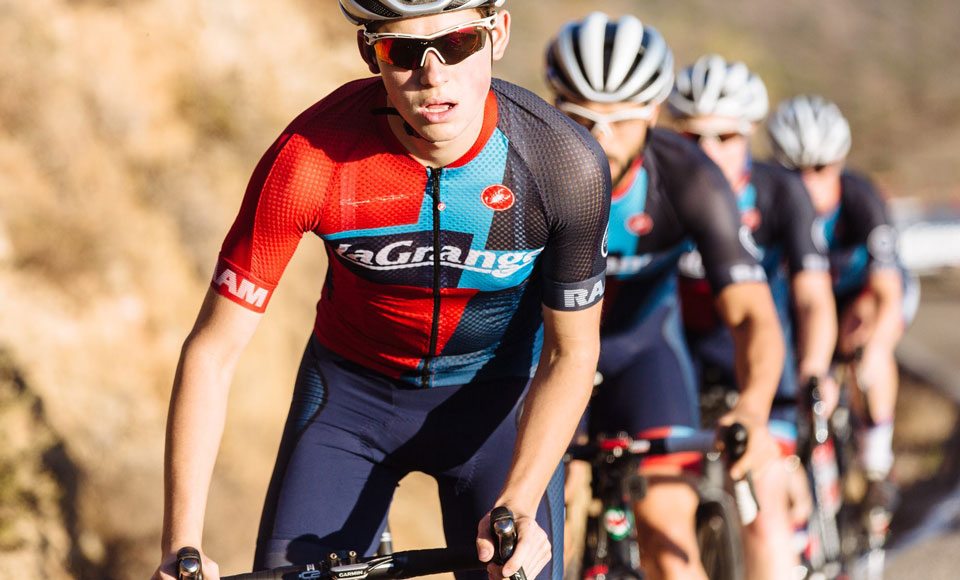 How to choose the size of your cycling jersey
Possibly you are not inclined to wear a sweater that fits the sinuous anatomy of your body and less if you are out of shape. And I understand you, one of the advantages of cycling is comfort and you do not have to sacrifice it with a jersey that will reveal all that junk food that refuses to leave your body. In which case a loose sweater can help you feel more comfortable.
But keep in mind that the tighter the fit of your jersey, the less wind resistance you'll experience due to all that extra material. A very loose jersey will only slow you down and on long trips you will actually lose some of your energy. So while you can't go for a tight, aero- type suit, you do want something that fits you well and helps you increase your performance on the bike.
So keep in mind that there are brands that offer more flexible adjustments in their garments, a more discreet and comfortable appearance. And once you have achieved the beach body you dream of, then you can already opt for a tighter and more striking garment.
Similarly, make sure that the sweater you select is long enough. You don't need to get distracted by pulling down on it while pedaling.
The best designed jerseys are short in the front, so a ton of material doesn't accumulate when you're in a riding position, while it's also long in the back to provide adequate coverage when folded over the handlebars.
Think of the sleeve lengths as well. Longer sleeves are great for cooler temperatures, but you may feel more comfortable in shorter sleeves the rest of the year. If your budget is limited and you have to decide on a single model, the best would be a short-sleeved jersey and use arm warmers for cold days.
And remember that according to the brand and origin of the garment, sizes vary, such is the case of designs made for Europe or Japan, which are smaller than their American counterparts.
Find a stylish cycling jersey
The cycling jersey does not have to be the exception, so choosing a design that reflects your tastes and personality is possible.
This is why, if you are a lover of retro, there are countless brands that make a fair tribute in each of its fibers to the history of the jersey that has more than 130 years since it was created by Emile Camuset in France.
But if I had to choose a very stylish sweater at this time, I suppose I would prefer one made of merino wool, it would have three pockets on the back, and one -preferably on one side- would have a zipper to store my cell phone would be buttons and with a collar to remember those of the fifties. It would be navy blue with a large white stripe in front crowning the chest and would match my cycling shoes.
But I will stop rambling and I want to share some of the brands that are my favorite.
Pedal ED: Japanese brand that makes high-end clothing -as well as its prices- for cycling.
Rap ha : Brand of English origin that has great designs.
Le Coq Sportif : French originating brand of the cycling jersey, which is at the forefront in the research and creation of synthetic textiles for the cycling jersey.
Anyway, as tastes break genres, possibly you have very well identified the brand and style of your preference, so if you want to share your favorite brand and style, do not hesitate to leave us a comment about it.