Go to college, get a job, save money, and buy an awesome bike! This path to buying an awesome bike can be slower for some and faster for others. But no cyclist is immune from having his bike stolen. There comes the question: is it worth having bicycle insurance?
If you think about the cost-benefit of having bike insurance, it is a sign that you know it can be stolen. And that fear, common to any cyclist, should not stop you from cycling. This is already a good enough reason that leads people to buy insurance.
To understand the use of insurance, you must consider several points that involve the use of the bike, and of course, your safety. So, check out in this post, the whys of having bicycle insurance!
Reasons why bike insurance pays off
The different contexts of using the bike
Every cyclist is in a group of bike users, be it urban, professional or just for leisure. Understanding that each use has its risks facilitates the understanding of adopting bike insurance.
Today, in large cities, there are a large number of cyclists cycling through streets and avenues for leisure. But not only them, there are also bikers who use the bicycle to go to work. And there are also those where the bike is your work tool (iFood deliverers, for example).
Most urban cyclist bikes are generally low to medium cost. Even so, they are constantly subject to theft and robbery. And the reason is that they are in use in urban centers, places known for having high rates of theft and robbery.
At the other end we have amateur and professional cyclists, speed and mountain bikes. These carry out training in the cities and, on weekends, go to remote locations, with trails and roads.
The value of the bikes used by this second group reaches higher amounts, and may even exceed $ 5,000. And because of the places of use and the high standard of bicycles, these cyclists are also in high-risk groups.
Think about the risks you take
Imagine that your bicycle is exposed to several dangers in its use. Or, at least, it is within some of these situations:
Leaving the bike in a garage or parked on the street, even with a strong lock, does not prevent theft.
During a pedal, someone can assault you and take your bicycle.
You suffer a fall or an accident that causes damage to your bicycle, or an accident that involves a fall or a vehicle can happen.
For sports cyclists (amateurs or professionals) who end up losing their bike and don't want to take long to acquire a new high-value bike.
Thinking about these issues helps to realize that having bicycle insurance is the best solution for one of the worst situations for a cyclist: having his bike stolen.
Benefits of having bike insurance
Adjustable prices
Today it is possible to have 'tailored' coverage plans for each cyclist. Thus, insurance can be made according to the frequency and type of use of the bike. The market itself identified the conditions of each biker profile and, with that, created 'calibrated' services for each one.
The dilution of the value – which may include insurance and deductible – during the year, facilitates investment in security. And, for sure, it will always be a much lower amount than the total paid on your bike.
The ease of dividing the value several times, knowing that it is within the market price of the bike, brings a fair investment. This avoids paying more for insurance and burdening your family finances. After all, you have bills to pay, and keeping everything balanced is always the best option.
Wide coverage
Having a cover for different situations with the bike ensures more protection to ride in many more places and use the bike in addition to just walking. All with the assurance of smoother pedals, wherever they go.
Qualified theft of robbery
Theft and theft of the bike are situations covered by all bike insurances. These situations are great concerns for the cyclist, in which he is totally vulnerable. And the coverage of the new service focuses on these dangers, ensuring more safety for your pedals.
That way, both if you leave your bike parked somewhere and it is stolen, leaving traces, like a broken lock; how to go out to cycle and have the bike stolen, it will have coverage.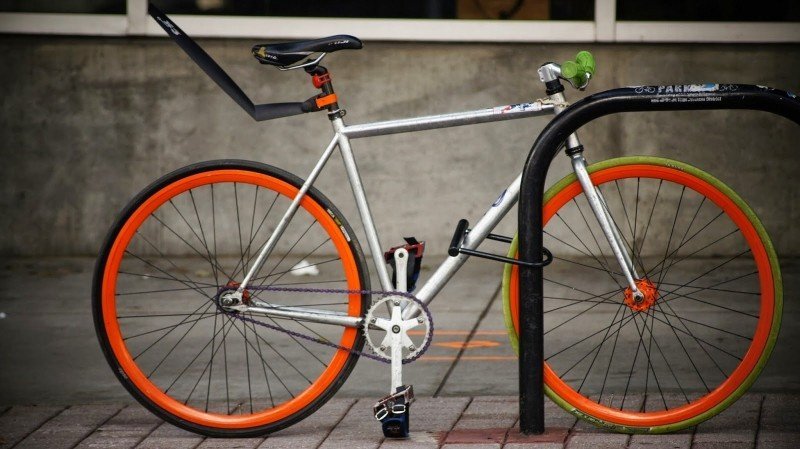 Accident or break
Breaks or accidents with the bike are almost inevitable and they are part of the risk. From a simple fall on the asphalt to an accident with the bicycle being carried in racks in the car.
So, if any part or even the entire bike is damaged, you can keep your head calm. Therefore, this is a reinforcement that it is worth having bicycle insurance.
Civil responsability
Just go out to cycle, especially in cities, that accidents with third parties can happen. Therefore, thinking about the real scenario, especially for those who cycle a lot on the streets, the insurance brings this coverage against physical and material damages of other people.
24/7 assistance
Sometimes your tire punctures in the middle of an avenue and you are alone. To make matters worse, you have neither a backup camera, nor a power switch and power link.
For situations like this, loss of padlock keys, accident, among others, 24-hour assistance is perfect. With a service done by an insurance professional, help arrives in minutes after being triggered.
Thus, you are sure to return home safely, without risking being halfway.
Towing service
Speaking of towing, if your bike "crashes" for good, insurance offers that hand to take you to a workshop, your home or a support point where you can fix your skinny and go out cycling later.
Transport
Have you ever been sick suddenly while cycling? This is a situation that requires quick service, especially if you are alone.
The shuttle service serves to help you in this moment of sudden illness, taking you inside a safe car, to a hospital.
Plans for all cyclists profiles
Cyclists have different pedaling needs. For this reason, a service that is divided according to this criterion asks the question "is it worth having bicycle insurance?" have a quick response.
The bike insurance Registered Bike has three formats – Bike Performance, Active and Bike Bike Urban. All thought of the greatest needs of each profile of the predominant groups of cyclists. Therefore, finding out how each plan works is already half a step for you to know that it is worth having bicycle insurance, regardless of its use.
Bike performance
For those who cycle frequently and need bike insurance for trails, roads, trips, competitions and everything that requires total safety for the bike, anywhere and in any situation.
This plan includes coverage for:
Robbery and theft.
Accident or break.
Civil responsability.
Assistance 24 hours a day.
Transport and towing.
Extension for international transport.
Active bike
With the name already mentioned, the Active Bike plan is aimed directly at those who use the bike regularly. Whether on a walk through the park on weekends, on a Monday to Friday morning pedal or even on a long workout.
This plan includes coverage for:
Robbery and theft.
Accident or breakage of the equipment.
Assistance 24 hours a day.
Transport and towing.
Urban bike
For those who cycle through the city, especially at a time when using individual transport makes all the difference, you need to be safe. That exit to the bakery, the fair or the 30-minute pedal through the streets of the neighborhood, to keep your body in shape and the bike away from rust, has a special plan: the Urban Bike.
This plan includes coverage for:
Robbery and theft.
24h assistance.
Transport and towing.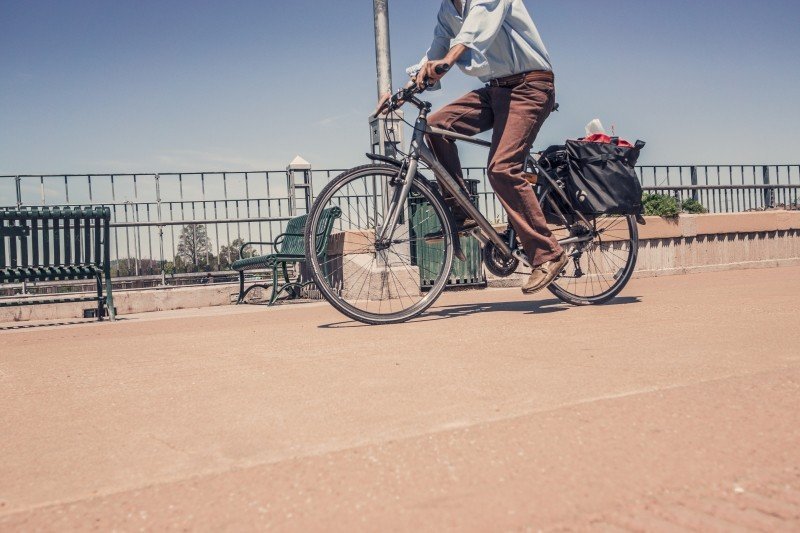 Service agility
Online services in the bike world are already a reality. And bicycle insurance is part of this digitization, delivering great agility from end to end. That is, the quote to trigger the insurance when necessary.
Hiring a bike insurance is simple and fast, just have some information in hand and talk to a specialized company, such as Registered Bike, that quick service is guaranteed in clicks.
Cycle more smoothly
This is the great goal of any cyclist.
Going out with friends and having the pleasure of cycling and feeling freedom are some of the best sensations that the bike can offer. And bicycle insurance reinforces this security and offers more peace of mind when going out with the bike.