Driving one of the first automotive brands in the world is undoubtedly dignifying. Cadillac has been producing luxury vehicles since 1902, and each model it manufactures captures the heart of consumers with its promise to deliver high-quality cars.
The handsome luxury crossover SUV, Cadillac SRX, is among its excellent contributions to the market. You are lucky to own such a fantastic vehicle. As you can attest, this vehicle is more than capable of giving you a sporty feel and a comfortable ride. Well, that is if you put the best set of tires to bring out its best performance.
To help you maximize the performance of your strong car, I have listed the best tires you could consider for your Caddy. Stick around because you can check out different options from the best budget tire, best premium tire, or the best type of tire you like.
Cadillac SRX Tire Sizes
The Cadillac SRX comes in different versions and trims since its production in 2003. Below are the simplified standard sizes of the SRX vehicle.
235/65R17
255/60R17
235/60R18
235/65R18
255/55R18
235/55R20
255/50R20
Take note that a specific model may suggest a particular type of tire and rating for the vehicle. For example, it is best for the 2016 Cadillac SRX to have P235/65R18 104H 18″ rim size and P235/55R20 102W for the 20″ rim size.
Best Tires for Cadillac SRX: Overview
Best 10 Tires for Cadillac SRX: Quick Review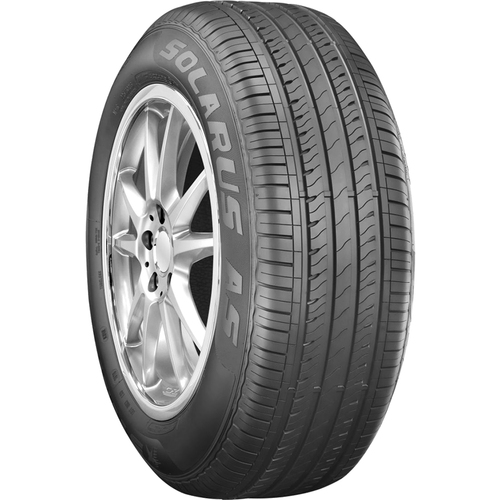 This tire is among the best tires in its class which you can get for as low as $60 per tire. It offers excellent comfort even on bumpy and uneven terrains. It further provides good highway stability and decent traction and grip.
The Starfire Solarus AS is also hydroplaning resistant at moderated speeds. If you are a spirited driver, this tire may not be the best option as its performance may be compromised when you drive aggressively.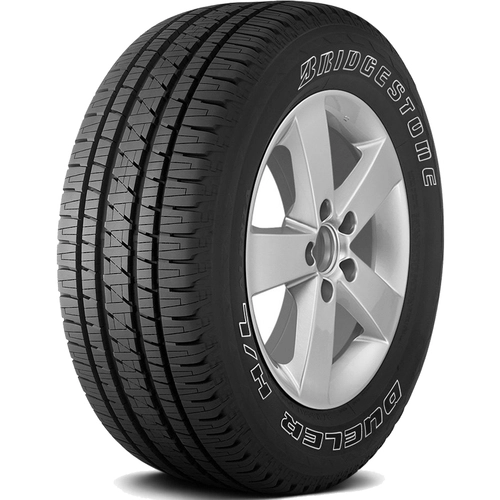 This elegant-looking offer from Bridgestone promises longer tread life, enhanced fuel efficiency, and quality all-weather traction.
The Bridgestone Dueler H/L Alenza further provides a superb level of comfort due to its symmetric tread pattern. This feature is the same reason behind the very minimal noise that the tire produces.
Furthermore, the tire's responsiveness and highway stability are very reliable. Thanks to the notched shoulder blocks and continuous rib.
The tire also features enough sipes to ensure grip and avoid hydroplaning.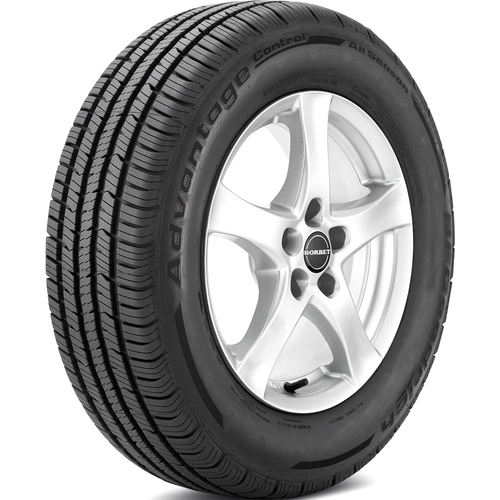 This tire is an all-season touring tire capable of providing you a comfortable ride, accurate handling, and responsive steering as it features the Next Generation g-Wedge Sidewall Stabilizers that reinforce the sidewalls.
It further features the Aqua-Flume Technology and Active Sipe Technology to ensure traction and safety on wet and slippery surfaces. The latter also assists the tire in giving you a decent wintry weather performance.
Overall, the BFGoodrich Advantage Control is a versatile tire that provides reliable year-round performance.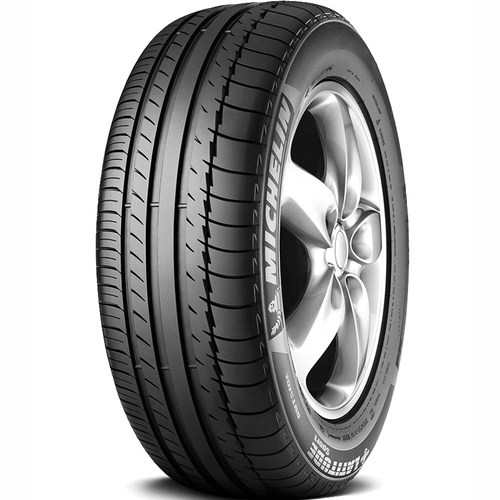 Numerous users highly recommend the Michelin Latitude Sport due to its excellent handling, quick steering, and superb traction. On top of this, the tire also boasts short braking distances.
The cornering stability and grip of this tire are among the best in its class. Another benefit you will enjoy from this tire is its fuel efficiency due to its low rolling resistance.
If you love comfortable rides, this tire is among the quietest in its class and provides outstanding comfort.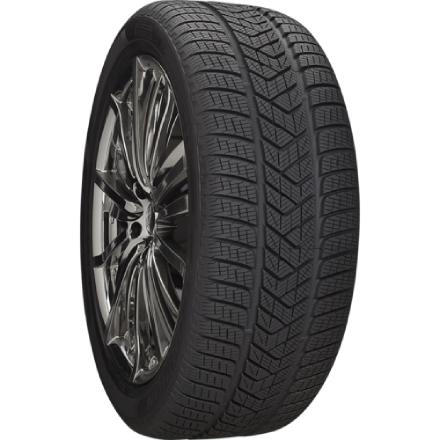 This outstanding performer is among the best in its class regarding handling, steering, traction, and overall performance.
It boasts superb performance on both dry and wet roads. Some users narrate that the tire offers a balanced performance, dynamic handling, low rolling resistance, and quick steering response.
However, there is one disadvantage that users agree with about this tire: the price. The excellent performance of the Pirelli Scorpion Winter comes with a price.
This premium touring tire from Michelin is among the top-rated tires in its class for many reasons. The tire offers excellent steering response, confident road stability, and exceptional comfort.
It features the MaxTouch Construction combined with unique tread compounds that make the tread last longer.
This tire's enhanced comfort level directly results from Comfort Control Technology that uses computer-optimized design and precision manufacturing. Michelin considers the Michelin Latitude Tour as its quietest and most comfortable tire.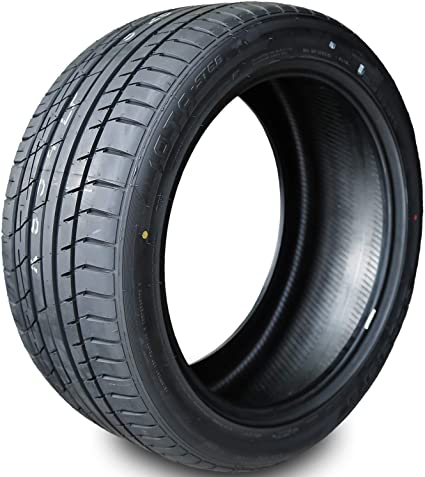 The Accelera Iota ST68 has received numerous praises for providing excellent performance on dry roads, wet roads, and light snow. No wonder it is among the highest-rated tires you can find online.
Users narrate that the tire will let you feel the road even at high speeds. It gives the driver the required stability and steering accuracy. Thus, you will experience effortless and superior handling and controllability.
This tire also boasts a quiet ride due to its unique tread pattern.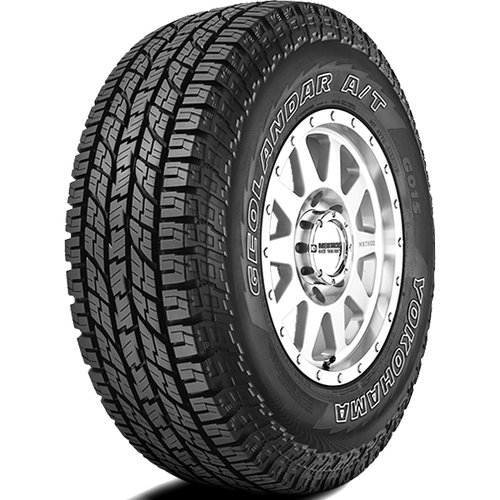 Here comes a tire that offers superior off-road/on-road performance with excellent durability. This tire does not only boast a balanced performance on/off-road, but it can also provide decent performance on ice and snow.
When it comes to comfort, the Yokohama Geolandar A/T G015 will impress you. Of course, the level of comfort it provides does not equate to what a highway tire could provide. However, it is satisfactory enough for you to enjoy.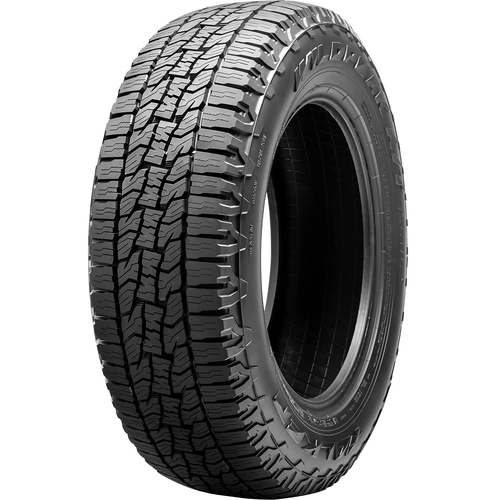 If you love off-road adventures, the Falken WildPeak A/T Trail will provide you with a perfect grip over mud. This rugged and aggressive tire also offers reliable snow capability as it bears the three-peak mountain snowflake (3PMSF) symbol.
Overall, this tire can handle mud, sand, rock, snow, gravel, and dirt the way you expect it to do.
What is more impressive is that this tire still provides excellent on-road performance. Users report that the tire is very responsive and offers accurate steering. 
Toyo Open Country H/T – Best Highway
This tire is not only excellent for highway terrains because it is also rated M/S, which means it has some snow capabilities. The tire features a symmetric and non-directional tread design that results in excellent all-season traction.
The Toyo Open Country H/T also promises improved wet braking performance, superb handling, and longer tread life as it features advanced technology and design.
On top of its outstanding performances, Toyo also backs this premium tire with its 500-mile trial offer.
When to Replace Cadillac SRX Tires
The topic of when to replace tires is a bit generic. So, when exactly is the ideal time to replace your Cadillac SRX tires?
Generally speaking, if your tires don't suffer unwanted road damages like punctures or cuts, they should last for at least five long years. However, there are many factors to consider, like the terrains you frequently take, how often you drive out your vehicle, how much load it carries, etc.
The ideal thing to do is conduct a regular check-up of your tires to determine if they are in still good condition. As for me, I always do it every time I go on a long trip. That is always part of my checklist to ensure safety.
What do you look for when you do tires check? Well, there are a lot of things to check. First, you need to ensure that the air pressure on your tires is balanced and accurate.
Then, you need to carefully check if your tires do not have issues like cuts and punctures that could worsen if not remediated. Some tires require proper rotation to ensure balanced tread wear. You need to pay attention to your tire's tread.
Check if the tread is wearing out evenly. Uneven tread wear could cause poor road performance. You can also check the sidewalls of your tires to ensure that they don't have obvious quality issues like bubbles and bulges. Don't think twice if you see any of these issues – go to your local tire shop and replace the damaged tire or get a complete set.
Replace the tires when necessary, and when I say necessary, I mean that if the tire's condition will compromise your and your passengers' safety. After all, we are all about safe driving.
The tire also comes with an estimated tread life. If the tread wear reaches this far, don't take chances of prolonging the use of the tire. Replace the tires of your car to ensure safety. A good five years of service is not bad anymore.
Things to Consider When Buying Tires for Cadillac SRX
Your Cadillac SRX looks a bit sporty. You might want to factor in this characteristic when choosing a new set of tires. Ideally, the tire you should mount on your vehicle must match your car's intended purpose.
All-terrain tires, for example, are good options if your daily driving involves some off-road tracks like unpaved roads or some muddy terrains. However, if you are primarily driving on highways, then a highway-terrain tire is best.
Among the most important things you should consider when buying new tires for your Cadillac SRX is the prevalent weather conditions of the area where you live. There are a lot of all-season tires you can get in the market.
However, it is a different experience when you drive with a reliable tire for specific weather conditions. If you can afford it, use a summer tire during summer and switch to a winter tire during the winter season.
As the driver, you also need to decide what performance you want to achieve from a tire. Do you want your tire to give you some sporty feel? If you do, get one of those high-performance tires. Are you looking for a comfortable ride? If yes, there are a lot of touring tires you can choose from.
Also, never forget to take into consideration your budget for your tire replacements. To me, this is the most important thing to consider. You don't want to go broke after replacing your tires simply because you did not realize that your chosen tire was not within your budget.
To sum up, the things you need to consider when buying new tires for your Caddy vary. These things revolve around the intended purpose of your vehicle, the performance you want to get, the conditions of the roads you take, and the weather conditions of your area.
Frequently Asked Questions
What brand of the tire comes with the Cadillac SRX?
Michelin is usually the brand of the OEM tire that comes with Cadillac SRX – the OEM tire for this vehicle is typically a performance tire. Michelin has been a trusted tire partner for many vehicle manufacturers, especially for luxury car manufacturers like Cadillac.
Do I need to buy the same brand and modem as the OEM of my Cadillac SRX?
It is not necessary to buy the same brand and model of tire upon replacement. You go with your preference when purchasing new tires, provided that the tire will serve the intended purpose of your vehicle. However, it can be a good option to follow the car manufacturer's suggested tires.
What is the correct tire pressure for Cadillac SRX?
The ideal tire pressure for Cadillac SRX will depend on the version of your car. Later versions (2010 to 2016) are best with 35 psi on front and rear. The older versions are either 32 psi on front and rear or 30 psi on front or 32 on the back.
Verdict
There are a lot of options you can go with when replacing the tires of your Cadillac SRX. What is important is that you know what you want to use your vehicle for and what performance you expect to get.
The original tires on this vehicle are likely a performance tire from Michelin. You can consider purchasing tires from the same brand or go with the other brands that fit your preferences. We have the best suggestions above as your guide.