Your big, bold, and dutiful Nissan Armada has, for sure, been giving you a comfortable and safe ride. Thus, choosing the best tire for this wild tamer is crucial to ensure that it continues to provide your desired level of performance.
This vehicle comes with loads of great features, but it has one disadvantage – it is not highly fuel-efficient. It might be essential to recognize this characteristic of the SUV and consider this when choosing your next set of tires.
To give you some ideas on which tire to purchase for your Nissan Armada, we've rounded up the best choices in this article.
You can check out the best budget, best premium, best all-season, best summer, best winter, and others. You will also enjoy the quick review of the featured tires to help you make a sound decision.
Nissan Armada Tire Sizes
This vehicle has had many versions since its initial release in 2003. See the tire sizes per year of production below.
2021 – 265/70R18|275/60R20|275/50R22
2020 – 265/70R18|275/60R20|275/50R22
2019 – 265/70R18|275/60R20
2018 – 265/70 R18|275/50 R22|285/40 R24
2017 – 265/70 R18|275/60 R20|275/50 R22|285/40 R24
2007 to 2015 – 265/70 R18|275/60 R20|305/35 R24
2004 to 2005 – 285/70 R17|265/70 R18|275/60 R20|305/45 R22|305/35 R24
You must be familiar with the actual size of your vehicle's tire. However, if you are not quite sure, you can check the sidewall details of your tires. The sidewall of the original tires should tell you the actual size of tires that your SUV requires.
Best Tires for Nissan Armada: Summary
Best Tires for Nissan Armada: Quick Review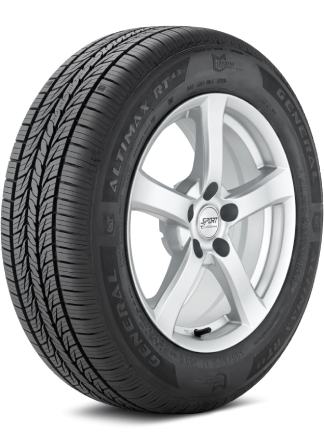 This next-generation tire has both on-road and off-road capability. It features a unique absorption layer below its tread surface that provides ride comfort.
This tire boasts the multi-angle traction technology that allows it to provide a reliable all-direction grip. As an all-terrain tire, the General Altimax RT43 is capable of giving decent traction on loose surfaces. Thanks to the corner notches and alternating shoulder scoops that make this happen.
An additional value of this tire is the enhanced tread life.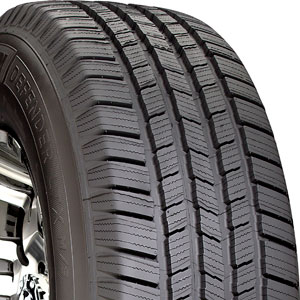 This premium tire provides long tread life and excellent all-season capabilities. The Michelin Defender LTX M/S boasts its smooth and quiet ride and superb traction in dry, wet, and even on light snow.
The tire's outstanding all-season capability is due to the Evertread Compound, a more robust and advanced kind of rubber compound.
The tire's braking and handling performance are also very reliable. Thus, this tire offers excellent value for your money.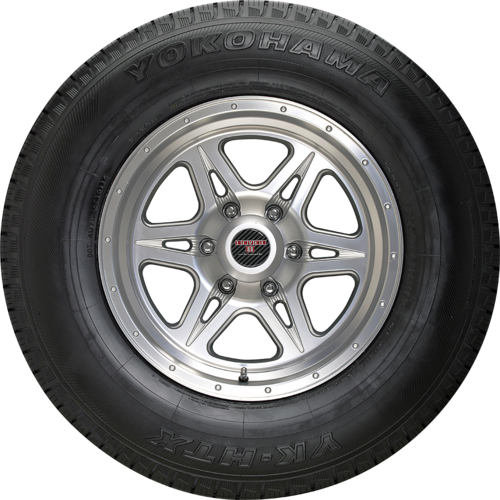 This affordable all-season tire from Yokohama provides you with a quiet and comfortable ride. In addition, this tire offers some light off-road capabilities.
Aside from the refined on-road performance, it also looks rugged, and it does have some mild off-road capability.
The Yokohama YK-HTX excels in wet roads because of the high-grade tread compound and the improved 3-D sipes. These sipes provide more wet roads and light snow bites and help make the tire more resistant to hydroplaning.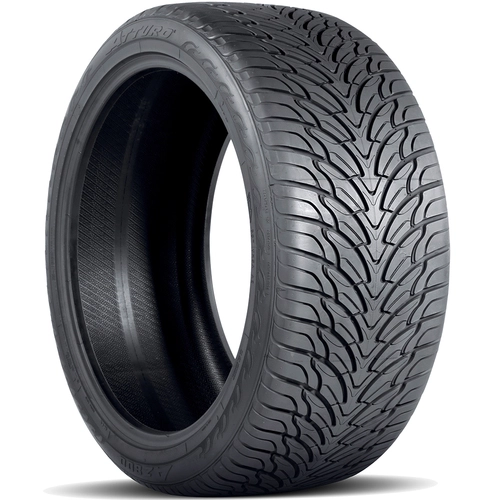 If you look up this tire online, you will be surprised how many users are delighted with its excellent performance. Aside from its price advantage, the Atturo AZ800 boasts outstanding handling and cornering ability. In addition, the tire provides superior traction on dry roads.
Many users are happy with the tread life of this tire and are considering repurchasing. The other reasons users want to rebuy this tire are the minimal road noise and the smooth riding experience.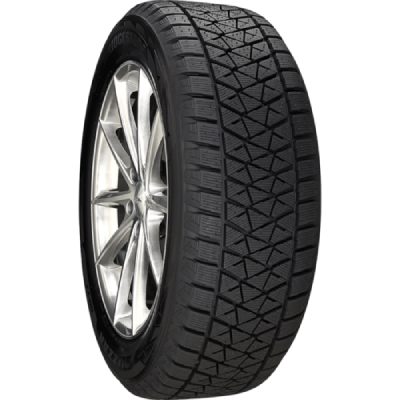 Good traction and secure and stable handling even at high speeds are the key characteristics of this tire. It is also among the tires with the shortest braking distance.
It provides excellent braking on glare ice because it features Bridgestone's NanoPro Multicell compound with microscopic bite particles.
The Bridgestone Blizzak DM-V2 also has comfortability on uneven surfaces. It is reasonably quiet for a winter tire.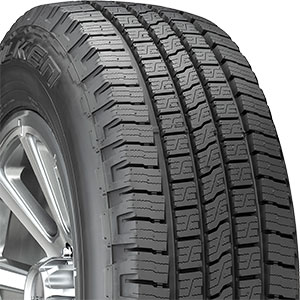 The Falken Wildpeak H/T HT02 gives you overall reliable handling. The tire's braking distance is exceptional even when you are hauling heavy loads on wet roads.
The tire features Falken's 3D Canyon sipe technology to ensure improved traction and all-season handling. It further features circumferential grooves that efficiently disperse water to minimize the chances of hydroplaning.
Aside from the comfort this tire provides, it is also superbly quiet due to the optimized tread pattern with three variable pitches.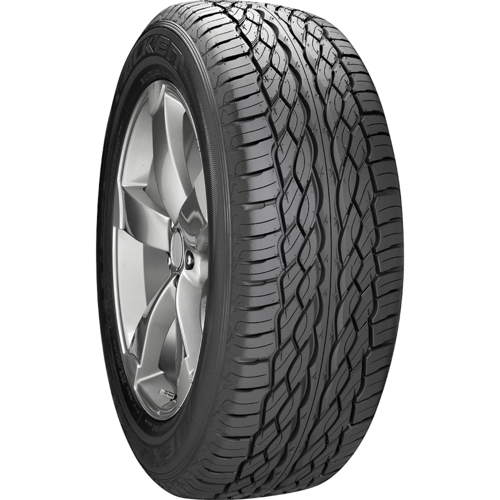 Online user reviews show that car owners are quite pleased with the tire's smoothness, comfortability, and quietness. These characteristics are on top of the tire's excellent traction, even on ice and snow.
This nice-looking tire provides quick steering and is very responsive. Additionally, the tire offers exemplary handling in both dry and wet road conditions.
Moreover, the Falken Ziex S/TZ-05 provides confident cornering. No wonder it became the most sought-after tire of Falken.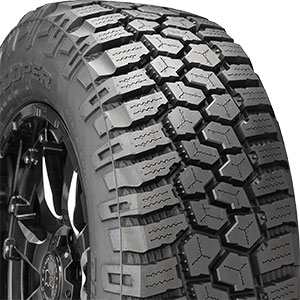 This rugged-looking all-terrain tire from Cooper provides winning off-road performance without compromising its on-road capabilities.
The Cooper Discoverer Rugged Trek features a durable all-season compound transformed into a symmetric tread pattern and promotes even tread wear and extended tread life. Cooper's Stable Trac Technology ensures road stability and control.
You don't need to worry about cruising wet surfaces as this tire features deep and high-void tread patterns that assist in making this tire resistant to hydroplaning.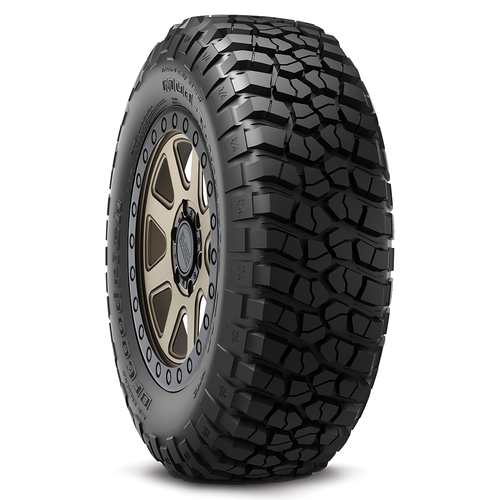 BFGoodrich dubs this tire as high-performance off-road maximum traction. This tire features an off-road tread compound molded with linear flex zones and independent tread blocks that make the tire highly capable of dealing with common off-road challenges.
The BFGoodrich Mud-Terrain T/A KM2 provides excellent performance on almost any off-road terrain. However, take extra precautions when driving your SUV over slippery and snow-covered roads. This tire is not a dedicated winter tire, so its performance on wintry roads is not guaranteed.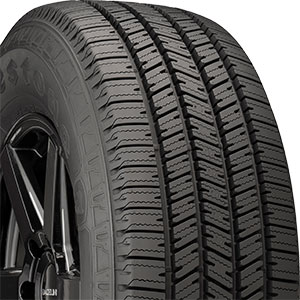 This highway tire will provide your Nissan Armada with the comfort level you desire even when carrying heavy loads. On top of this, you can trust that your tires will last longer because it uses a high-quality compound and features a tread profile that helps promote even wear and chip-and-tear resistance.
As far as handling is concerned, you can expect the Firestone Transforce HT2 to provide you with accurate handling on dry roads, wet roads, and even on light snow.
Ideal Time to Replace the Tires of Your Nissan Armada
"When do I replace my tires?" is a general question regardless of the type of your vehicle. The generic answer to this is around five to six years of usage. However, this answer may not be accurate in all cases as there are many things to consider.
The manner you use your vehicle, for example, matters when you talk about tread wear. If your car constantly hauls heavy loads, there is a tendency to wear the treads of your tires earlier.
Another common reason why your tire's tread wears out pre-maturely is improper inflation. If you over-inflate your tires, the contact patch will be on the center of the tire. If you under-inflate your tires, the contact patch pressure will be on the sides of the tire. Thus, proper tire inflation pressure is a must to ensure balanced tread wear.
Why are we talking much about tread wear? It is because it directly relates to the question of when you should replace your tires. You should replace your tire if you notice uneven tread wear or if your tire's tread is on its final 2/32 inches of its depth.
You also cannot avoid accidental damages happening to any of your tires, like cuts or punctures. As they say, the road is full of mystery. So, your tire suffers from irreparable damage, don't think twice – replace your tires. My rule of thumb when it comes to car tires is not to compromise safety.
I suggest that you also listen or pay attention to your tires when you are driving. You can surely tell if your vehicle's tires are no longer giving you the performance you expected. Some things that you can quickly notice are braking distance, cornering performance, and the tire's response to your commands.
If you notice your tires are under-performing, I recommend you do a general check-up (best to get some help from a mechanic) to see if the tire requires complete replacement. It might just be an inflation or alignment issue, so it is still essential to check the actual reason for the poor performance.
Tire indicators are also an excellent way to check whether it is time to replace your tires already. Some tires include such a feature, and it is just a matter of regularly checking your tires.
Things to Considering When Buying Tires for Nissan Armada
Nissan Armada is a massive vehicle, so you must choose the best tire for it not to compromise its capabilities.
Generally speaking, you should consider the things that most tire reviews talk about including, handling, traction, braking distance, road noise, ride comfort, rolling resistance, and tread life.
However, apart from these qualities, there are also other things you need to look into carefully. These include the condition of the roads you frequently take, the intended purpose of your vehicle, the type of tire, and of course, the price you are willing to pay.
The road condition matters because if you install the wrong type of tires, you will spend more. Say if your daily route involves many off-road terrains, a highway tire will not last long. So, when you choose the tire for Nissan Armada, make sure it fits the type of road you frequently take.
The intended purpose of your car also matters. If you haul heavy loads, I would suggest you purchase one of those highway-terrain tires in the market.
What about the type of tire? Why is this important? Each type of tire gives different kinds of performance, and it is up to you to decide what type of performance you want to experience when driving your vehicle.
Last but not least is your budget. Not unless you have deep pockets, the funding to allocate for tire replacement is one of the things that scare most car owners. Why so? Because tire replacement can cost you a lot of money. In my case, I usually save up funds just for this purpose alone to not be pressured when it comes.
Before I forget, it is also essential to pay attention to the vehicle manufacturer's suggestion on the tire's specs to install on your Nissan Armada. They should know better about this as they built the vehicle and studied how it will give you maximum performance.
Frequently Asked Questions
What tires come on Nissan Armada?
Nissan Armada usually comes with either a Dunlop or Bridgestone premium brand of tire. Some come with an 18″ Dunlop GrandTrek AT23 performance tire, and others come with the 20″ Bridgestone Bridgestone Dueler HT all-terrain tire from Bridgestone.
What are the standard tire sizes for Nissan Armada?
The tire size for Nissan Armada would depend on the trim and the production year. There are only three rim sizes for this vehicle, including 18″, 20″, and 22″. The tire's width ranges from 265, 275, or 285, with an aspect ratio of 40 to 70.
What is the ideal inflation pressure for Nissan Armada?
The ideal tire air pressure for your Nissan Armada should be 35 or 36 psi. Generally, tire pressure ranges from 32 psi to 35 psi. You must check the tire specification as well and make sure to follow the suggested tire pressure. Note that under/over-inflation would cause poor performance.
Conclusion
Nissan Armada is a massive vehicle that could give you excellent performance. The tire you put on sure helps your car deliver the capabilities you want to get.
This car comes with premium performance or all-terrain tires from Dunlop or Bridgestone, but you have the option to look for budget tires or mid-priced brands so long as you have studied their performance.
The most important thing to do is to weigh things out before deciding which tire to purchase. Understand what you want to achieve or experience with the tire you are buying.