Are you in search of another set of touring tires for your next long drive? Do you want to save on your tire set of tires? I might be able to help you find what you are looking for. There are plenty of options out there, but let me introduce you to an affordable option for a touring tire.
The Sentury Touring tire is an all-season touring tire that features a computer-optimized tread pattern to ensure a comfortable experience. The tire provides optimal handling performance and dependable traction on both wet and dry roads. It also has an excellent UTQG rating.
One of the unique qualities of the tire is its minimal noise when driven on dry roads. Moreover, it produces minimal vibration on bumpy road surfaces.
Read on to find out more about the performance and the features of this budget-friendly tire.
Overview of Sentury Touring Tire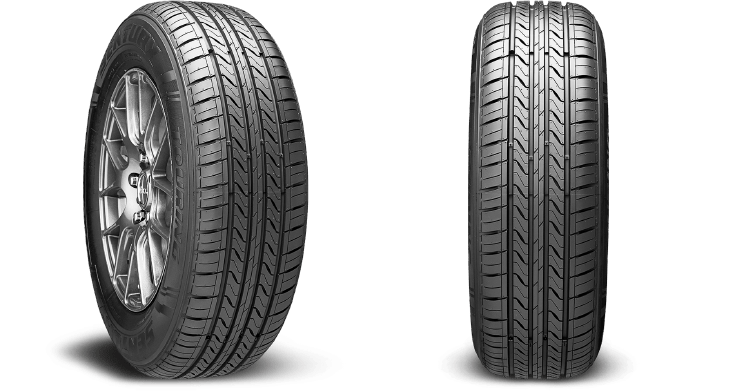 Sentury Tires can be considered a giant in the tire industry. It is among the largest tire manufacturer in China, with its base located in Qingdao. This brand is slowly gaining popularity in the international market. The "Tire Business" magazine ranked the company as the 50th largest tire manufacturer globally in 2015.
Wait, a Chinese company manufactures this tire? Woah, wait for a second. Does that mean that this tire is not good? Well, the idea that all Chinese-made products are not high-quality is becoming a stereotype. I mean, come on! We all have the Internet at home, right? Check out your Internet modem; for sure, it is made in China.
So, continue to discover this tire because it might just be what you needed after all.
The Sentury Touring tire comes with great features, including a rubber compound that maintains flexibility in a wide temperature range, a computer-optimized tread design, superb handling ability, and an excellent UTQR rating.
Flexible Rubber Compound
The use of an all-season rubber compound is, of course, a requirement to produce an all-season tire such as the Sentury Touring. It is a must so that the tire does not crack when exposed to freezing temperature or melt at high temperature.
Sentury Tire uses a specialized rubber compound on this tire to ensure that the all-season performance is delivered. Aside from maximizing the all-weather performance of the tire, this highly specialized compound prolongs the tread life of the tire.
Computer-Optimized Tread Design
The tire manufacturer is boasting the optimized computer sequence used in the tread design of this tire to ensure that it will deliver quiet performance. Who does not love a tire that does not make so much annoying noise as you roll? A less noisy tire means a more comfortable driving experience.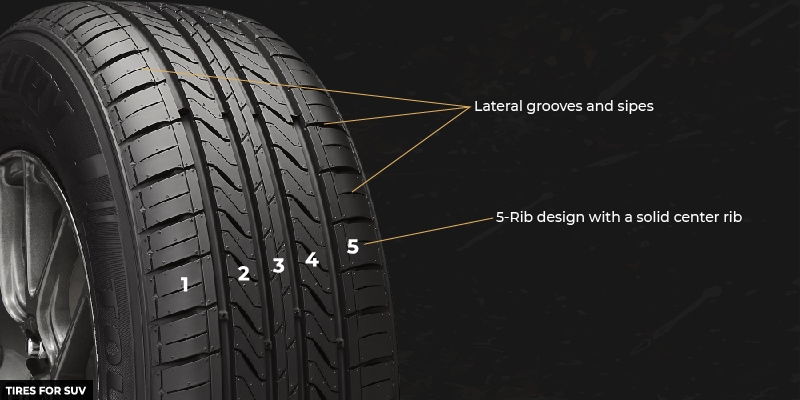 The quietness of the Sentury Touring tire is a remarkable quality that makes it more desirable. I think most, if not all, enthusiast drivers would prefer a less noisy tire installed on their vehicles.
Superb Handling and Cornering
A touring tire must give the driver an experience of comfort. What dictates comfort is the tires handling and cornering ability. So, how does this tire fare in this area?
The Sentury Touring tire is very responsive, as suggested by multiple user reviews. The tire's overall dry and wet handling and cornering ability are impressive. The braking distance of the tire is also relatively short.
With a fantastic steering response, you can definitely experience comfort as you go on a long ride. This tire is undoubtedly a good choice if you look for a touring tire that delivers comfortable driving.
Excellent UTQG Rating
If you are not familiar with the UTQG rating yet, this a comparative assessment applied to most car tires to help buyers make an informed decision. It stands for Uniform Tire Quality Grade.
So, how does the Sentury Touring tire fare in the UTQG rating?
The tire has a 500 UTQG rating, which means it should last between 40,000 to 50,000 miles. That is already quite impressive and probably among the best in its class.
Although the UTQG rating is just an estimate of how many miles you can put on the tires before you consider replacing them, it is a good guide. It will at least provide you an assurance that you are getting a tire with a certain standard.
How Does Sentury Touring Perform in Different Road Conditions
The tire may not meet your expected performance, so look at how this tire performs on different road conditions and make an informed decision.
How it Performs on Ice/Snow
Unwanted accidents do happen when driving on icy or snowy roads. The traction of a tire is usually compromised, especially if it is not for these challenging terrains.
Can this tire handle ice and snow? The answer is, of course, yes! It would pass the category of being an all-season tire if it can't. However, it may not provide you optimal performance on deep snow or severely icy roads. Some user reviews report that the tire's ice and snow performance is not very impressive.
So, if you are in an area that consistently experiences extreme winter weather conditions, think twice about getting this tire. I would not recommend this tire at all if you are frequently driving on icy or snowy roads. Don't compromise your safety over price. You may be able to save some bucks, but what good does it do if you lose your safety?
How it Performs on Wet Roads
As the dirt mix with water when it rains, the road can become slippery and dangerous. Hydroplaning usually happens if you failed to replace your worn-out tires or installed a tire with poor traction on wet roads.
One of the good qualities of the SenturyTouring tire is the enhanced traction on wet roads brought by the 5-rib tread pattern. The tire also features a continuous groove that ensures better handling, cornering, and braking capabilities.
However, some users report that the traction performance of the tire is not as good compared to other premium tires. It should be understandable given the price of the tire.
But the overall wet road performance of the tire should be dependable. And as long as you are not frequently driving on severe snow or ice, this tire could still be your affordable option. You won't worry so much about going on wet roads as this tire can give you confidence that it would stay in the course.
How it Performs on Dry Roads
Like how it provides excellent performance on wet road conditions, this tire will also offer you equivalent performance on dry roads. With this tire installed on your vehicle, you can expect a good steering response and cornering grip.
The excellent performance of this tire on dry roads is probably among the top qualities that it can guarantee. So, if you often drive on dry roads, this might be a perfect option for you.
You might also wonder if this tire could handle off-road driving. I would not suggest you use this tire for your off-road adventure. The Sentury Touring is not in any way an off-road tire, so you might end up frustrated. You know how easy your tire can get damage when you take it off-road.
Price Range
You'd be amazed that the cost of the Sentury Touring tire only ranges between $40 to $70. Now, that is just quite a saving for you. This tire is definitely pocket-friendly.
If you decide on getting this tire, I highly suggest you get brand new sets rather than look for the pre-owned tires. I mean, the price for the new set of this tire is no longer going to hurt your pockets that much.
Warranty Terms
Just like the other tires in the market, this tire also comes with some warranties.
The tread warranty of the tire is not very bad as it provides a 40,000-mile tread warranty. This warranty matches the tire's 500 UTQG ratings.
On top of that, it comes with a uniformity guarantee for the first 2/32 inch tread wear. Sentury Tires also provide a five years materials and workmanship warranty.
Vehicles Sentury Touring Tire Will Fit
Below is a list of sample vehicles that this tire would fit. The cars listed below are all SUVs. If your SUV is not on the list, make sure to check that the tire fits your vehicle 100% before heading to the counter to pay.
| | |
| --- | --- |
| BRAND | MODEL |
| Acura | MDX 2019 |
| BMW | X3 |
| BMW | X4 |
| Buick | Envision |
| Chevrolet | Equinox |
| Ford | Escape |
| Nissan | Rouge |
| Suzuki | Vitara |
| Toyota | RAV4 |
| Volkswagen | Tiguan |
a brief list of Sentury Touring Tire compatible vehicles
The tire comes in various sizes provided in the table below. You can find more detailed information via this link.
RIM SIZE
TIRE SIZE
14"
195/75R14 95T XL BSW
205/70R14 98T XL BSW
205/75R14 95T BSW
15"
185/60R15 84H BSW
185/65R15 88H BSW
205/70R15 96T BSW
205/75R15 97T BSW
215/65R15 96H BSW
215/70R15 98T BSW
16"
215/65R16 98H BSW
18"
225/60R18 100H
a brief list of Sentury Touring Tire sizes
Frequently Asked Questions
Who makes the Sentury Touring tire?
Chinese giant Sentury Tire Co., Ltd. Sentury Tire (formerly the Sentaida Group) manufactures this tire. The company is slowly gaining popularity in the international market. In 2015, it was ranked the 50th largest tire maker globally according to "Tire Business."
Is the Sentury Touring tire good?
When it comes to dry pavement, this tire can provide you the performance that you need – good handling and cornering, as well as a short braking distance. This tire also offers satisfactory performance on wet roads. However, its performance on ice and snow is not very good.
How long does the Sentury Touring tire last?
The tire has a 500 UTQG rating, which means you can expect this particular tire to last between 40,000 and 50,000 miles. The manufacturer offers a 40,000 miles tread warranty for this tire.
Is the Sentury Touring tire all-season?
Yes, this tire is all season. It can provide exemplary performance in both wet and dry road conditions. However, the traction capability of this tire on ice or snow is poor, so you might need to look for alternatives if your area frequently experiences severe wintry conditions.
Conclusion
Have you made up your mind? I believe you have all the details you need to make the decision.
The tire is pocket-friendly, which is a good advantage if you don't have a huge budget for your new set of tires. It offers excellent performance on dry roads and satisfactory performance on wet roads.
However, if you are frequently driving on snowy or icy roads, this tire may not be the best option. Do not compromise your safety. This tire may handle very light ice and snow, but it is not worth the risk.