Are you in search of a tire that matches your high-horsepower utility vehicle? Let me help you find what you are looking for by introducing a high-performance all-season tire from Toyo Tires.
The Toyo Proxes 4 Plus is a tire that provides you comfortable handling, outstanding traction, superb durability, and a competitive mileage warranty all year round.
Stick around and get to know this tire, as this could be the next set of tires you would get for your SUV.
Overview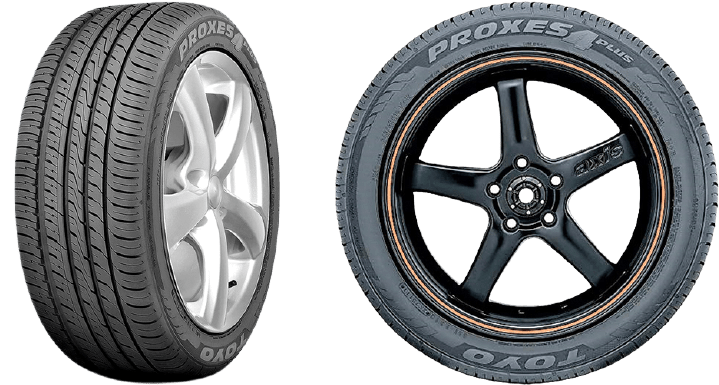 The Toyo Proxes 4 Plus is an Ultra-High-Performance (UHP) tire offer from Toyo Tires packed with excellent tread life while ensuring exceptional all-season performance.
Before I start discussing the tire's detailed features, let me tell you a bit about Toyo Tires first. The company has existed since the World War 2 era. It has continued to evolve to provide good quality tires in the global market with a vision to stay one step ahead of the future through constant technological advancement.
Okay, back to the tire on focus. The key features of this tire include:
High-grip silica compound
Efficient, high-quality tread design
Responsive handling
Long-lasting tread life
Superb traction on different road conditions
Competitive mileage warranty
Let's look at these features and understand why they are essential for every tire you will get.
High-Grip Silica Compound
The material used in a product is very important. It is what will determine the quality of the output and its overall performance.
The breakthrough high-grip compound employed by Toyo Tires in this tire makes the tire achieve enhanced traction in both dry and wet roads and even in light snow.
Innovative Tread Design
The tire features wide ribs and closed shoulders. This combination is what makes the tire more responsive and more stable when you do sharp turns.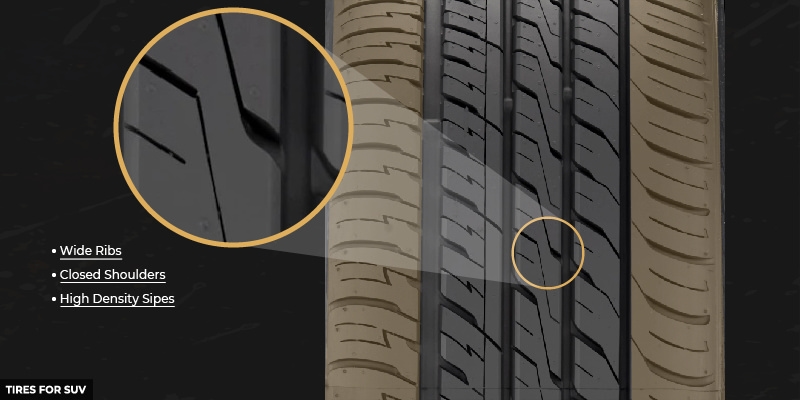 Its inside tread features wide and high sipe density responsible for giving this tire a shorter braking distance. This ingenious tread design and the high-grip compound result in comfortable handling.
Responsive Handling
The tire's responsiveness refers to how quickly the driver's maneuvering inputs affect the vehicle. It is the time needed for your tire to establish road traction as the driver is steering the vehicle. So, tire responsiveness means the ease of handling as you roll on the road.
What makes this tire achieve smooth handling is a high-grip compound and the unique tread design discussed above. This exceptional tread design results in enhanced road traction in both dry and wet road conditions, enhanced braking performance, and longer tread life.
Long-Lasting Tread Life
Why do we always ask about the tread life of the tire? The answer is simple. We want to know if the tire we are getting would last to give us more value for our money and safety assurance.
What makes this tire last long? The use of Toyo's new advanced silica compound and the overall tread design. Combining the high-grade silica compound used in the tire and the tire's tread design ensures improved road traction.
Outstanding Road Traction
We've already talked about the advanced rubber compound used in the tire and the intelligent tread design to explain why the tire provides better handling and longer tread life.
It is for the same reason that the tire can deliver better traction regardless of the road condition. The high-grip tread compound is utterly giving this tire more value.
Traction is utterly one of the most critical features of the tire. It is what gives you good speed, easy steering, and a shorter braking distance. Simply put, traction means comfort, safety, and longer mileage.
Competitive Mileage Warranty
The tire has a mileage warranty of up to 5 years or 50,000 miles. This mileage warranty is very competitive in its class.
The company is confident about the tread life of this tire that it offers a 45-day trial or the first 500 miles.
How Toyo Proxes 4 Plus Performs in Different Road Conditions
How this tire works on ice/snow
Whenever we buy an all-season tire, we always think it handles ice and snow driving. Now, does the Toyo Proxes 4 deliver this expected performance?
With its efficient tread design, it can handle light ice and snow driving. However, if you drive on severe ice or snow condition, this tire may not deliver the expected performance. The tire does not bear the Three-Peak Mountain Snowflake (3PMS) symbol.
How this tire works on wet roads
Like the other all-season tires in the market, you can expect this tire to give you a satisfactory wet road performance. The tire's wide grooves and high sipes density ensure quality traction on wet and even slippery roads.
Some individual user reviews say that you can even do high-speed driving in the rain.
How this tire works on dry roads
Though the tire is an all-season tire, it gives you a feeling like it is a summer tire when you drive it on dry roads. You can experience stability and comfortable handling when you roll this tire on dry roads.
Can I speed up on dry roads with this tire on my SUV? The Toyo Proxes 4 Plus is a Z-speed rated tire, which means it can handle a speed of up to 149 mph.
Did I already mention that this tire gives you a quiet ride on dry roads? Well, if I have not said it yet, let me tell you about it. This tire will provide you with a quiet ride experience. The material used in this tire and the overall tread design of the tire make this possible.
Toyo Proxes 4 Plus: Pros & Cons
Price Range
How much would you likely spend on this tire? The tire price ranges between $180 to $200, depending on the size you require.
There are also cheaper pre-owned Toyo Proxes 4 Plus tires you can buy from online shops. However, when you decide to go with pre-owned tires, you need to make sure you do a proper inspection before mounting them on your SUV.
Remember, the quality of the tire you put on your vehicle is very important in ensuring your and your passenger's safety.
Warranty Terms
As specified on the company's website, it provides a 50,000 miles tread warranty on the V, and W-speed rated tires. For the Y-speed rated tires, the tread warranty is 5,000 miles lesser.
All sizes of this tire also include a first 1/32-inch wear guarantee on tire uniformity.
The company further offers a replacement warranty for the first 25% of tread wear and a prorated amount for the remaining period or down to the final 2/32-inch tread depth.
Wait, there's more. Toyo also has a special 500 miles tread warranty wherein you can go back to the dealer to return your tires if you don't love them in the first 500 miles and ask for a replacement or refund.
What Vehicles Will Toyo Proxes 4 Plus Fit
Below are some SUVs that the Toyo Proxes 4 Plus would fit. If your SUV is not on the list and you want to find out if this tire would fit your vehicle, you may check this website.
| | |
| --- | --- |
| BRAND | MODEL |
| Audi | Q5 2017 |
| Audi | Q5 2018 |
| Chevrolet | Equinox 2006 |
| Ford | Escape 2016 |
| Ford | Escape 2019 |
| Land Rover | Range Rover Evoque 2018 |
| Land Rover | Discovery Sport 2016 |
| Mercedes-Benz | GLC300 2018 |
| Mercedes-Benz | GLA250 2017 |
| Volvo | XC40 201 |
a brief list of Toyo Proxes 4 Plus tires compatible vehicles
Below are the different sizes of the tire. You can find the complete list on Toyo's website.
| | |
| --- | --- |
| RIM SIZE | TIRE SIZE |
| 16″ | 205/50R16 205/55R16 |
| 17″ | 205/40R17 205/50R17 215/45R17 215/50R17 225/45R17 225/50R17 98W 235/50R17 245/40R17 245/45R17 |
| 18″ | 215/45R18 225/40R18 225/45R18 225/50R18 235/40R18 235/45R18 235/50R18 245/40R18 245/45R18 255/35R18 255/40R18 255/45R18 |
| 19″ | 225/35R19 225/40R19 225/45R19 235/35R19 245/35R19 245/40R19 245/45R19 245/50R19 255/30R19 255/35R19 255/40R19 255/45R19 265/30R19 275/30R19 |
| 20″ | 225/30R20 225/35R20 235/30R20 245/35R20 245/40R20 245/45R20 255/30R20 255/35R20 255/45R20 275/30R20 275/35R20 275/40R20 295/25R20 295/30R20 |
a brief list of Toyo Proxes 4 Plus sizes
Frequently Asked Questions
Is the Toyo Proxes 4 Plus tire good?
The tire boasts exemplary performance in both wet and dry road conditions. It has remarkable traction that allows the driver to have smooth handling. The braking and cornering performance of this tire is also good. You will get more value for the money you will spend on this tire.
Who manufactures Toyo tires?
The maker of Toyo tires is Toyo Tire Holdings of America, a subsidiary of Toyo Tire Corporation of Osaka, Japan. The company headquarters is in Cypress, California.
Are Toyo tires worth the money?
Customer reviews found online show that customers are almost always happy with the tire's performance and the value they get from choosing Toyo tires. This brand is average-priced, so it is not going to hurt your pockets that much.
Toyo Proxes 4 Plus Review: Conclusion
If you are looking for a new set of tires for your high-horsepower SUV, the Toyo Proxes 4 Plus is something you should include in your list.
This tire addresses your need for a responsive tire that will give you a better handling experience. This ultra-high-performance tire is superbly durable because of the high-quality rubber compound used in its manufacturing and its unique tread design.
When it comes to warranty terms, Toyo tire is very competitive. For this particular tire, the company offers up to 50,000 miles warranty. The company also provides a 45-day trial wherein you can ask for a refund or replacement during the first 500 miles if you are not satisfied with the tire's performance.
So, the final question is: Is this tire worth buying? The value and performance you get will surely outweigh the amount of money you would likely spend to get this tire. It is an average-priced tire that gives you the performance you need for your SUV.