Your Volvo XC90 is an excellent vehicle, and choosing the perfect tire for it is crucial. Unfortunately, we are usually indecisive when choosing which tire to mount on our car. Of course, who will not be confused when many options are available in the market?
So, what tire is best for your Volvo XC90? Continental Tires are what you usually find on your car when you first get it. Volvo cars generally have all-season or ultra-high performance tires. Continental has been a partner of Volvo in providing original equipment tires.
Volvo recommends that when you replace your tires, they must be of the same size designation and preferably from the same brand. However, this should not stop you from looking into other options. After all, YOU make the final decision.
To help you decide, I have listed the top 10 best tires for your ride.
Volvo XC90 Tire Sizes
This SUV model from Volvo Cars has been around in the market since 2002. This vehicle has three versions, namely Momentum, R-Design, and Inscription.
These versions feature different tire sizes depending on the year they were released. Below are some tire sizes for these trims released in 2018, 2019, and 2020.
Momentum: 235/55R19, 235/60R18, 275/45R20, 275/40R21, 275/35R22
R-Design: 275/45R20, 275/35R22
Inscription: 275/45R20, 275/40R21, 275/35R22
Best Volvo XC90 Tires: Summary
The featured tires here are generic. To ensure that the suggested tires fit your vehicle, check your rim size and match it with the available sizes of the featured brands of tires.
10 Best Tires For Volvo XC90 Reviewed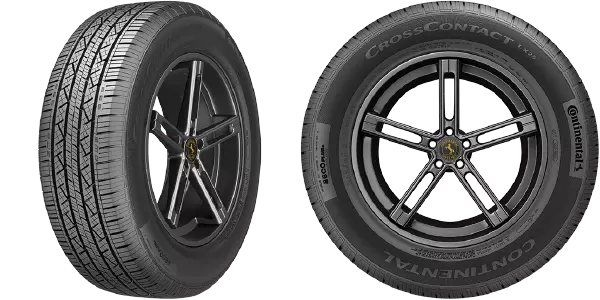 The Continental CrossContact LX 25 offers exceptional handling on dry tarmac. Additionally, the tire can provide you with outstanding traction, safe cornering, and reliable braking distances on wet and slippery roads.
It is highly resistant to hydroplaning due to its functional tread design. The tire can also provide a decent performance on light snow.
What is more enjoyable with this tire is the low rolling resistance which makes it highly fuel-efficient.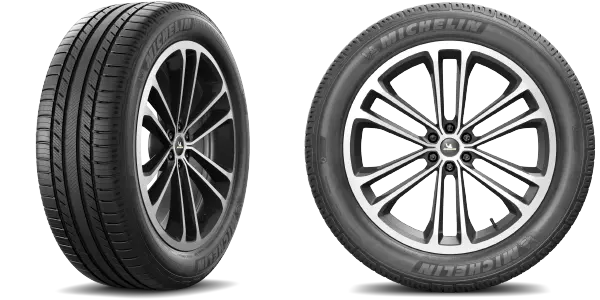 The Michelin Premier LTX will allow you to feel the road at all speeds. This tire's traction and braking performance are just exceptional on both dry and wet roads. Thanks to the EverGrip Technology combined with the symmetric tread pattern to ensure outstanding grip and traction delivery.
Aside from the tire's exceptional traction and short braking distances also offers enhanced comfort level and minimal road noise. The tire can stay quiet even at higher speeds.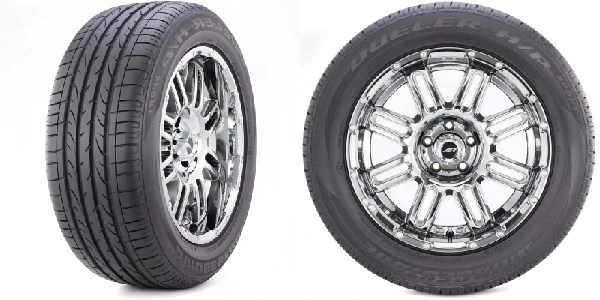 The Bridgestone Dueler H/P Sport RFT summer tire utilizes a silica tread compound that uses L.L.Carbon black to deliver enhanced dry and wet traction.
With this tire mounted on your SUV, you can be confident that you can take corners safely. In addition, it offers accurate steering, and the responsiveness is top of the class.
Users of this tire couldn't help but notice how balanced this tire is. As a result, it can provide excellent traction, cornering power, and an uncompromising comfort level.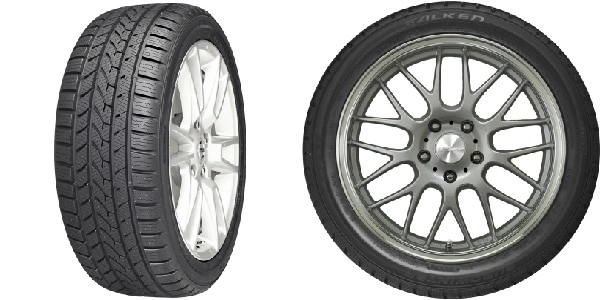 The Falken Eurowinter HS449 can give you outstanding traction on snow, ice, and slush.
This tire is quite an option for your vehicle because it provides excellent traction and offers you the comfort you desire.
Because of if longer-lasting tread life, this tire is an excellent investment and will give you the best value for your money.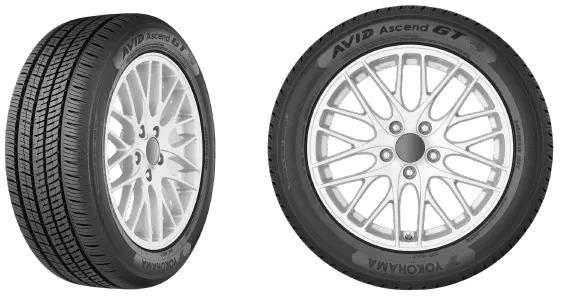 This reasonably priced premium tire is very responsive and can provide you with safe cornering abilities. In addition, its high-level grip and traction ensure that you will experience a safe ride.
The Yokohama Avid Ascend GT is supremely quiet when driven on highways, even at higher speeds. In addition, it can provide you with an enhanced level of comfort.
When it comes to performance, this tire is undoubtedly top-notch. However, some users report that other premium tires have longer tread life than this.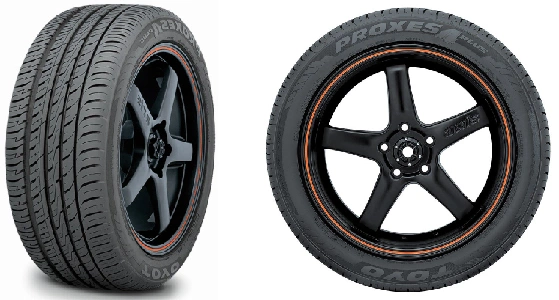 The Toyo Proxes 4 Plus offers comfortable handling, outstanding traction, longer tread life, and a competitive warranty.
This tire is very responsive brought by the high-grip compound and the unique tread design. In addition, the braking performance of this tire is also very reliable.
Furthermore, this tire does also possesses light snow capability.
Complete Review: Toyo Proxes 4 Plus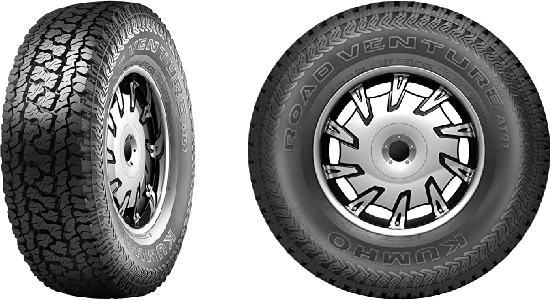 The Kumho Road Venture AT51 will give you the exceptional on-road/off-road performance that you desire.
The key competence of this tire is its capability to handle mud and deep snow. The tire features a self-cleaning mechanism that cleans up your tires when you bump into a muddy surface.
You won't worry so much about going off-road with this tire because it features a cut-resistant compound.
Complete Review: Kumho Road Venture AT51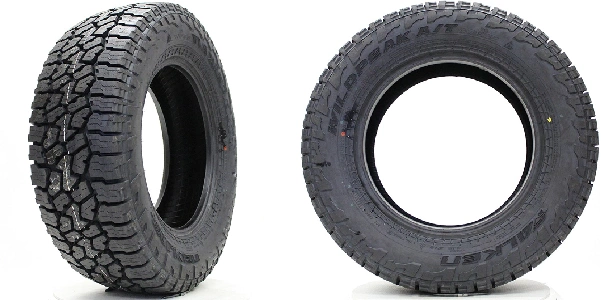 It is difficult to find a dedicated mud tire for your Volvo XC90, but the Falken Wildpeak A/T3W is a perfect option. Equipped with a tougher tread compound and the AT3W sports Canon Sipe technology, this tire provides outstanding off-road performance.
This hybrid tire boasts the capability to provide you with a balanced performance. It offers exceptional off-road performance without compromising the on-road performance.
The tire also bears the Three-Peak Mountain Snowflake (3PMSF), indicating its capability to handle deep snow.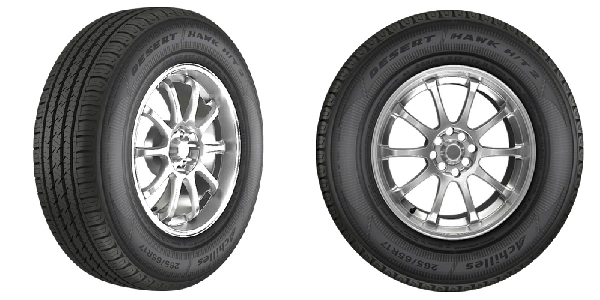 The Achilles Tires Desert Hawk H/T 2 employs the American Petroleum Industry's (API) environmentally friendly Eco-Safe technology that provides low rolling resistance resulting in fuel economy.
This tire is highly resistant to hydroplaning because its four large circumferential grooves disperse the water efficiently. Additionally, it provides a smooth and comfortable highway ride.
The other excellent features of the tire include rim guard protection, high disperse silica compound and a solid center rib.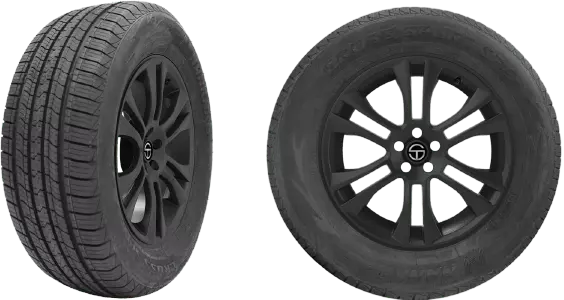 Nankang tires are not as famous as the other brands you see in the market, but it has been producing tires since 1940.
Aside from the apparent economic benefit, the Nankang Cross Sport SP-9 also boasts some performance advantages.
If you want a smooth and comfortable ride, this tire is for you. It can give you comfort even on the bumpiest roads. The tire's noise level is also minimal because of its efficient tread design.
Ideal Time to Replace Your Volvo XC90 Tires
Knowing or understanding when to replace your tires is critical. Your safety is directly dependent on the performance of your tire. As your tires wear out, their performance depreciates.
Some tires include tread indicators that you can quickly check to determine if your tires already require replacement. However, it can be a challenge for those who don't have such a feature.
Some signs tell you that it is already time to change your tires. You would need to inspect your tire treads regularly. If you see that the tread is worn down almost all the way, think twice more. Go to your nearest tire show and get quotes to replace your set.
When you see irreparable punctures or damages on your tire, it requires no time to decide that your tire needs a replacement. But, as always, never compromise your safety over a few pennies you can save.
Listen to the performance of your tires. Check them out if you notice that your tires are no longer giving you the usual capabilities. There is likely a problem. Uneven tread wear can result in poor performance. Thus if you experience it, replace your tires.
Your tire's sidewall can also be an important area to check regularly. If it shows abnormal bulges or bubbles, it means your tire requires immediate replacement. Failing to replace your tire under this condition could result in failure or blowout.
Tire enthusiasts generally suggest that your car tires require replacement when it reaches five to six years. But then again, it is crucial always to do a tire check-up. It is part of being a responsible driver. So please don't wait until it is too late for you to notice the problem with your tires.
Always keep in mind, a safe ride starts with a safe mindset. Replace your tires immediately when you notice some abnormalities.
What to Consider When Buying New Tires for Volvo XC90?
Generally, there are many things to consider when buying new tires regardless of your vehicle. I can go on a long list here, but let's stick to the basic stuff.
First, you need to understand the intended purpose of your vehicle. For example, does our vehicle require to carry heavy loads? Do you occasionally take your car off-road? These are a few questions you could ask yourself.
Secondly, you need to consider the type of terrain you frequently cruise. If you primarily drive on highways, get a highway tire. If you always take off-roads, you need an all-terrain tire or a dedicated mud tire.
The weather condition is another thing to consider when buying a tire for your vehicle. Using a tire that is not appropriate for the driving conditions could be risky.
Imagine driving your Volvo XC90 on wintry roads with summer tires? That is just not safe because your tires could be hardened and fail. In addition, summer tires generally could not stand freezing temperatures.
You would also need to consider the type of tire to get and the performance you expect to get. For example, if you want to achieve a level of comfortable driving, touring tires are the best option for you. Then if you want your ride to be a little sporty, you might want to try ultra-high-performance tires.
Last but not least is the amount of money you want to spend on your new set of tires. Admit it or not, but budget is among the first things we think about when it's time to replace our tires. You can decide to get budget tires if your budget is tight or get average-priced or premium tires if your pocket allows.
There could be more things to consider when buying new tires for your vehicle, but I trust that the things I mentioned here would be enough for you to make a decision.
You might also get some helpful information from Volvo here.
Frequently Asked Questions
Is Volvo XC90 off-road capable?
This vehicle is not for off-road driving. However, some users take this car off-road with a complete set of all-terrain tires that can provide off-road capabilities. If you want to take this car off-road, don't forget that this is not a hard-core off-roader but safe on-road driving.
What type of tires is ideal for Volvo XC90?
Volvo cars usually come with all-season tires that provide superior traction and grip. However, Volvo suggests that you put snow tires on your ride if you traverse icy or snow-covered roads. Additionally, Volvo highly recommends that you use tires from the same manufacturer.
How often should you change your Volvo XC90 tires?
The frequency of changing your vehicle's tires varies. If you notice apparent damage on your tires, you might need to get them replaced earlier than their expected life span. Tires generally need replacement on the fifth or sixth year of using them, provided no tread issues.
Conclusion
There you have it! There are a lot of tires you can consider using on your Volvo XC90 vehicle. Of course, deciding which tire to get solely depends on you.
Volvo suggests that all-season tires are ideal for this vehicle, but as mentioned, there are many things you might want to consider. These include the intended purpose of your car, the type of roads you frequently take, the weather conditions, and your budget.